20 janvier 2015
Get a sneak peek at Gundam Build Fighters Try episode 15, premiering this evening at 6:00 PM!
In episode 15, "Reborn! Try Fighters", the national championships begin!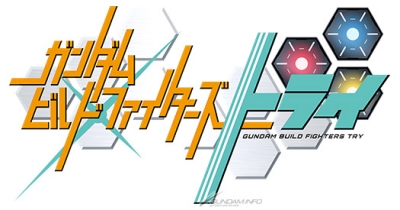 Gundam Build Fighters Try
airs on TV Tokyo and five affiliates Mondays at 6 PM! Here's the latest on
episode 15
, airing
January 21st
!
Episode 15: "Reborn! Try Fighters"

Once upon a time, the Gunpla Battle world championship was held at the PPSE Stadium. After the Plavsky particle accident seven years ago, the damaged stadium was demolished, and a monument was placed there bearing the names of previous champions.
Now, the Gunpla Battle Japanese Championship tournament is about to begin at the Yajima Stadium, which has been newly constructed next to this site.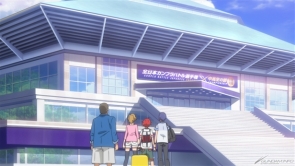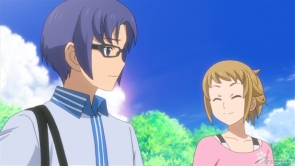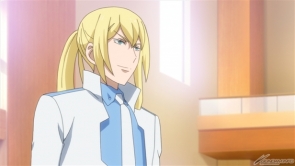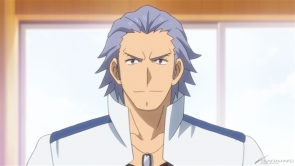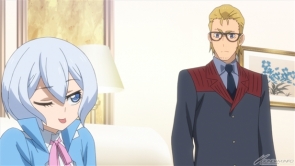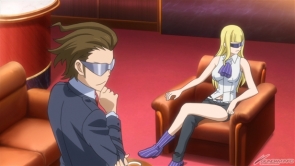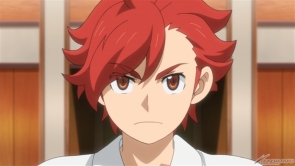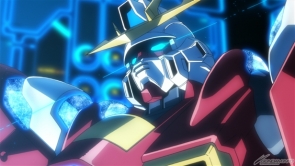 Don't miss episode 15, 6:00 PM on January 21st!
Gundam Build Fighters Try
is set seven years after Sei Iori and Reiji's victory in the 7th Gunpla Battle Tournament.
While Gunpla Battle is more popular than ever, the club at Seiho Academy is down to one member: Fumina Hoshino. With the tournament rules of Gunpla Battle now requiring a team of three members, there's no way she can enter. Then, she meets a young martial artist named Sekai Kamiki.
Together with the young Gunpla builder Yuuma Kousaka, they've got all it takes to win. Team Try Fighters' championship run begins here!
■ Broadcast details[TV Tokyo/TV Osaka/TV Aichi/TV Setouchi/TV Hokkaido/TVQ Kyushu]Wednesdays at 6:00 PM beginning 10/8

[BS11]
Sundays at 7:00 PM beginning 10/12

[Official site/TV Tokyo official site/GUNDAM.INFO/Gundam Channel/Bandai Channel]
Streaming the latest episode free for a week Wednesdays at 8:00 PM beginning 10/8

■ Staff
Planning: Sunrise
Based on a story by Hajime Yatate and Yoshiyuki Tomino
Director: Shinya Watada
Screenwriter: Yosuke Kuroda
Character designer: Kenichi Ohnuki
Character design assistance: Suzuhito Yasuda…Mechanical designers: Kunio Okawara, Junya Ishigaki, Susumu Imaishi, Kanetake Ebikawa, Kenji Teraoka, Shinya Terashima, NAOKI
Music: Yuki Hayashi
Planning assistance: Bandai Hobby Division
Production assistance: ADK
Produced by TV Tokyo, Sunrise, and Sotsu

■ Cast
Sekai Kamiki: Kazumi Togashi
Yuuma Kousaka: Yuma Uchida
Fumina Hoshino: Yui Makino
Mirai Kamiki: Aya Endo
Activez les cookies pour voir les articles recommandés