15 janvier 2015
The 3-disc Gundam Reconguista in G original soundtrack releases April 15th!
Over 80 tracks, including BGM, inserts, and the full-length G no Senko!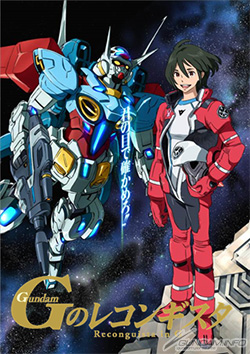 The
Gundam Reconguista in G
Original Soundtrack hits shelves April 15th!
This soundtrack features over 80 tracks, including insert themes and Yugo Kanno's background music. Also included is the first-ever CD full length CD release of Daisuke Hasegawa's
G no Senko
theme.
Enjoy your favorite songs from the show!
This 3-CD set will retail for ¥4,200.
Gundam Reconguista in G Original Soundtrack

Date: Wednesday, April 15th, 201
5 Format: 3-CD set
Price: ¥4,200 (tax not included)
Composer: Yugo Kanno
Catalog: LACA-9390–9392 Label: GUNBOY (Sunrise Music Publishing)
(Publisher: Lantis / Distributor: Bandai Visual)
Activez les cookies pour voir les articles recommandés