31 octobre 2012
The Yasuo Ohtagaki Fest promotes "Mobile Suit Gundam Thunderbolt" and "Moonlight Mile Shinsoban"'s simultaneous releases!
Enter to win a signed panel set from Yasuo Ohtagaki!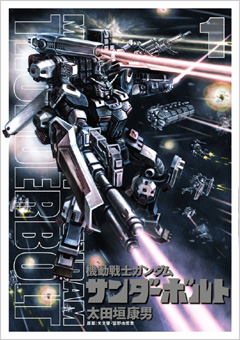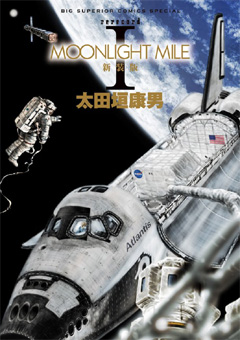 Vol. 1 of Mobile Suit Gundam Thunderbolt and Moonlight Mile Shinsoban ring in the new Yasuo Ohtagaki Fest promotion!
Just pick up either one and send in the proof of purchase plus an entry card from Big Comics Superior #22 (on newsstands now) or #23 (available 11/9) to be entered to win one of 50 special panel sets signed by Yasuo Ohtagaki himself!
This exclusive set features the cover art of both volumes. Don't miss your chance!
For more info on how to enter, check out the latest issue of Big Comics Superior!
You can read chapter 1 of Mobile Suit Gundam Thunderbolt for free on the site set up to promote the TPB launch! If you're not a weekly regular, this is your chance to try before you buy!
⇒
http://big-3.jp/bigsuperior/gundam-thunderbolt/
* Les dates liées aux produits et aux services listés seront fixées au Japon.
Puisque les dates varient selon les lieux, veuillez consulter notre site officiel ou le magasin le plus proche pour plus d'informations.
Activez les cookies pour voir les articles recommandés