23 août 2012
2nd Family Gunpla Contest winner to be illustrated by Naochika Morishita!
The first big prize reveal! We're waiting for your entries!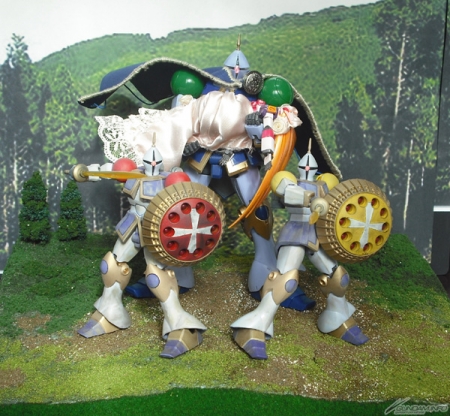 Gundam.info celebrates its 5th anniversary with the second Family Gunpla Contest.
In the Family Gunpla Contest, we're looking for lovingly-built entries that really give off that family feel!
Along with other prizes, the winning entry will be drawn by Naochika Morishita, known for his Gunpla box and card game art.
Will your entry be the winner?
Don't miss this unique chance!
The winner will also receive an 'RG Gunpla 3-point set', while the Gundam.info Prize recipient gets a 'HG Gunpla 3-point set'. There's plenty of other special prizes too!
Enter before midnight September 17th!
Just fill out the form below with the build you're most proud of!
Gundam.info 5th Anniversary: Second Family Gunpla Contest
■ Entry period
5:00 PM July 25th - midnight September 17th

■ Prizes
TBA on Gundam.indo

■ Results
Winners will be announced on Gundam.info on October 25th.
Please, no inquiries about results.

■ Judges
Sunrise's Gundam.info editorial staff / Gundam division staff
Other special judges are also lines up.

■ Eligible kits
Any and all Gunpla.

■ To enter
Along with technique and concept, focus on having fun building Gunpla!
・ Shots of the finished models from the front, the rear, and your preferred display angle. [Required]
(sample)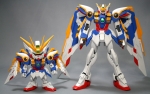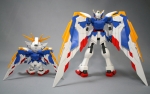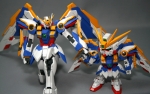 ・ Up to six snapshots showing off the builders and the building process/ [Optional]
(Each in JPEG format, under 2MB)
※ Entries may be published online.
* Please photograph in a well-lit place. Photos outside these categories or dark enough to fade colors may be rejected.

・ Title [Required]
・ Description (The parts you paid the most attention to or that were the most difficult) [Required]
・ Name, age, gender, address, email, and pen name [Required]
※ Prefecture will be included in announcement, all other address information will be used only for shipping prizes.

Please submit this information on the form linked at the bottom of the page.
(Mailed entries not accepted)

■ Disclaimers
・ Please submit only entries using official Gunpla kits (no garage kits, copies, or scratch builds)
・ Prizes can only be shipped within Japan.
・ Entries which infringe or appear to nfringe on a third party copyright will be rejected. Entrants agree to accept all responsibility for their entries and any damages which arise.
・ Entries judged to meet the following criteria will be removed from consideration and will not be published online.
 Any prizes awarded will be revoked.

1. Entries offensive to public decency
2. Entries containing personal information.
3. Entries which slander particular groups or individuals.
4. Copies and plagiarized entries.
5. Other entries which do not follow the rules of the contest.

■ Personal information policy
・ The personal information submitted with entries will be used for the following purposes:
1. Contest management
2. Contact regarding contest entries and prizes.
3. Names will be printed alongside the display of entries on Gundam.info and in other media.
・ Information collected for this contest will, with the exception of uses authorized by the entrant or by law,
 only be sharied with third parties for purposes necessary for the contest.

■ Inquiries
http://www.gundam.info/about

Your Gunpla Builders World Cup 2012 entry may be eligible too! Just check on the Gunpla Builders World Cup 2012 site to make sure none of the rule differences apply.


* Les dates liées aux produits et aux services listés seront fixées au Japon.
Puisque les dates varient selon les lieux, veuillez consulter notre site officiel ou le magasin le plus proche pour plus d'informations.