12 janvier 2017
Introducing a 2nd installment! The new high quality shokugan series "FW SD GUNDAM NEO 02" is set to release in May!
A complete set of 10 will also be sold on Premium Bandai!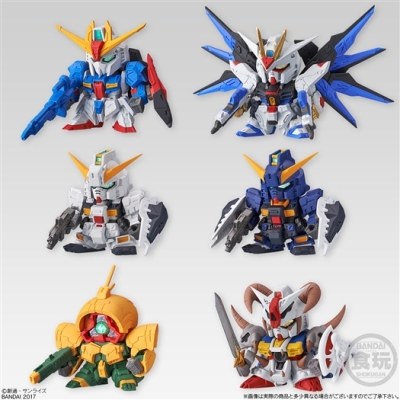 A 2nd installment of "FW SD GUNDAM NEO," a new high quality SD GUNDAM shokugan series that is both affordable and easy to collect, is set to release in stores that sell candy countrywide in May. Models will be sold individually at 370 yen each excluding tax.
"FW SD GUNDAM NEO" is a series that condenses both the experience and craft cultivated from the FW series' 11-year history. This series is molded with attention to even the finest details that SD GUNDAMs are known for. Clear parts will be used for the large, characteristic twin eye and main camera as well as detailed back engravings and silver coloring, resulting in a gorgeous finish. Additionally, a portion of parts such as the antennas will use ABS to finely replicate texture. The 1st installment of the series is scheduled to release in February.
The 2nd installment's lineup includes "Z GUNDAM," "STRIKE FREEDOM GUNDAM," "ASSHIMAR," "GUNDAM TR-1 [HAZEL CUSTOM]," "GUNDAM TR-1 [HAZEL CUSTOM] (COMBAT DEPLOYMENT COLOR)," and "GUNDLANDER" for a total of 6 varieties.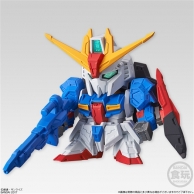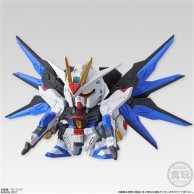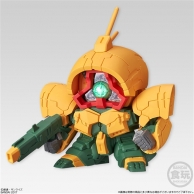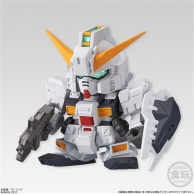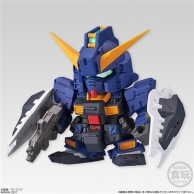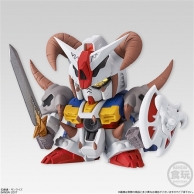 Premium Bandai will begin accepting preorders for a complete set of 10 on January 13th (Fri.) Please check it out.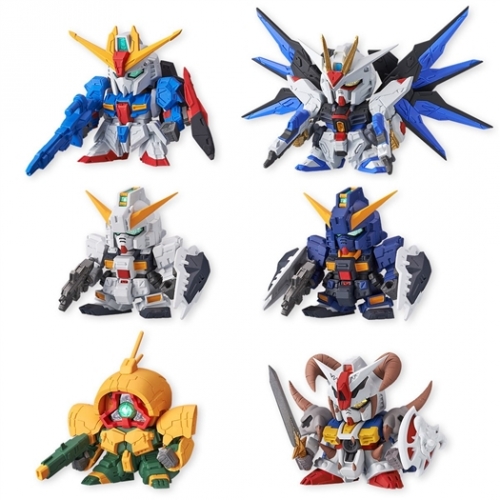 ■FW SD GUNDAM NEO 02(Set of 10)
Price: 3,996 yen (tax included)
Preorder Period: Begins January 13th, 2017 (Fri) at 1:00pm
Shipping Date: Scheduled for May 2017
※ Sets will have a complete variation of models, however some sets may contain duplicates.
▼Preorder from Premium Bandai here!


Activez les cookies pour voir les articles recommandés