19 février 2016
Recreate your favorite scenes with a new series! The Robot Spirits RX-78-2 Gundam ver. A.N.I.M.E. goes on sale today!
Features, weapons, and effects all add to the authenticity!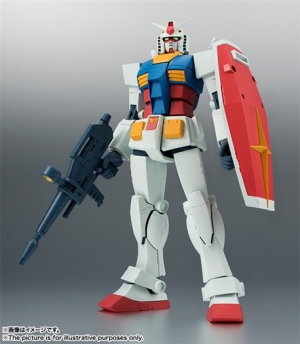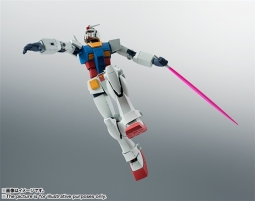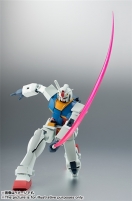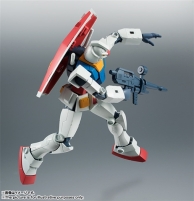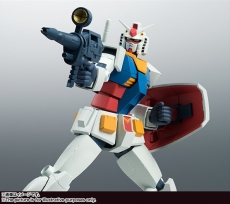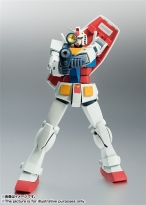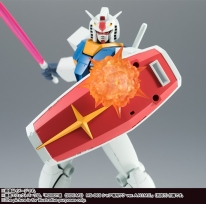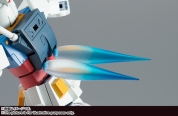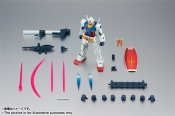 The new Robot Spirits ver. A.N.I.M.E. lineup lets you recreate your favorite anime scenes with a wide range of features and option parts.
Its first release, the RX-78-2 Gundam, features a new articulation design for adjusted chest width, flexibility and torsion through the abdomen, and more. Weapons like a beam rifle and hyper bazooka are included, along with a back-stowable shield and beam, vulcan, and vernier effect parts. Additionally, a deck which can store its alternate manipulators is included to provide a fitting backdrop while preventing parts loss.
[Set contents]
Figure / manipulator set (4 types) / shield / beam rifle / beam effect /
hyper bazooka / saber effects (2) / curved saber effect /
Alternate saber grip / vulcan effect / vernier effects (2) / manipulator storage deck Tamashii Web, the official Bandai Collectors Division site, features pages with sample reviews of each item.
▼
Robot Spirits RX-78-2 Gundam ver. A.N.I.M.E. sample review
http://tamashii.jp/t_item/92/