29 septembre 2011
The deadline is almost here! Robot Damashii Side MS GN-XIV (commander type) preorders close October 3rd at 4:00 PM!
The designer Ebikawa oversees a completely new molding of the popular GN-XIV!
Orders for the Premium Bandai-exclusive 'Robot Damashii Side MS GNX-IV (commander type)' close at 4:00 PM on September 2nd. The figure will ship in December at a price of ¥4,410.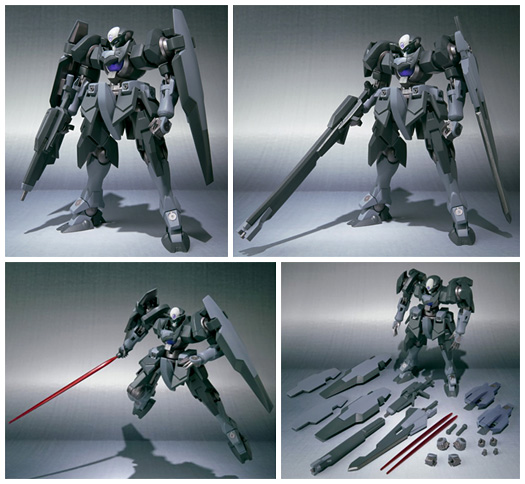 A wakening of the Trailblazer's popular Federation standard makes its debut appearance in an all-new figure, with molding overseen by designer Kanetaka Ebikawa!
Parts for both commander's versions as seen in the movie, Andrei Smirnov's and Patrick Colasour's, come with the figure for easy customization.
■ Set contents
Figure / replaceable manipulators / GN buster sword / 2x particle storage tank
custom rifle (long barrel) / custom rifle (short barrel) / 2x custom shield
Now on Tamashii Web, buy any number of products scheduled for December in a single order and they all ship for a 525-yen flat fee! Be sure to take advantage of this deal for all the December items you want!
Activez les cookies pour voir les articles recommandés