27 avril 2011
'Gundam Memories ~Tatakai no Kioku~' Reveals Three Varieties of Trump-Cards Special Move 'Special Triggers'!
Boost your stats, fire off a combo, or unleash your whole team on a foe! Aim for victory with these special moves!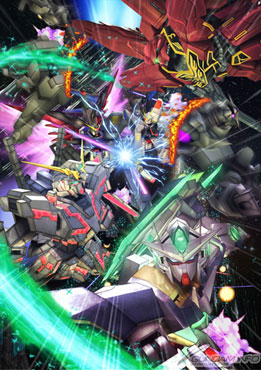 The new PSP action game from Namco Bandai Games, Gundam Memories ~Tatakai no Kioku~, features three varieties of 'Special Trigger' moves which drain a gauge. This gauge builds when you attack, receive damage, or wait in reserve, and can be filled up to four segments. Without further ado, let's show how strategic use of 'Special Triggers' can alter the flow of the game:
■
Awakening (consumes one segment)
Awakening, split into 'Attack Up', 'Defense Up', 'Speed Up', or 'All-around Up' types, boosts your mobile suit's stats for a short time. In addition, there are also attacks only available under Awakening and suits which reveal entirely new abilities when it is active.

▲ Activate Trans-Am! For the ultimate Awakening attack!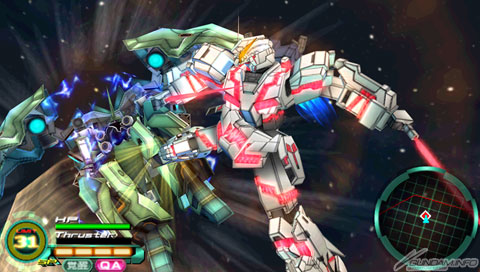 ▲ Change from ranged to melee with Awakening! Change not only your form, but your abilities!
■
Quick attack (consumes two segments)
Quick attack triggers a seamless QTE attack on the targeted enemy. The enemy must be in range before it is activated, but once it starts you have the chance to inflict up to four separate crushing attacks by matching the onscreen button inputs. Be careful, fumbling input or running out of time could lead to a counterattack, and slow input could end in a dodge or block!
▲ Up to four attacks! Land all four for massive damage!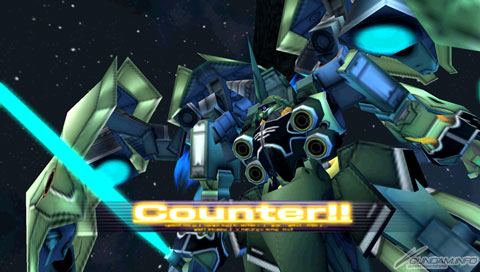 ▲ Fumble the input, and you may be counterattacked! Speed and accuracy are key!

▲ Look out! Enemy aces have their own quick attacks!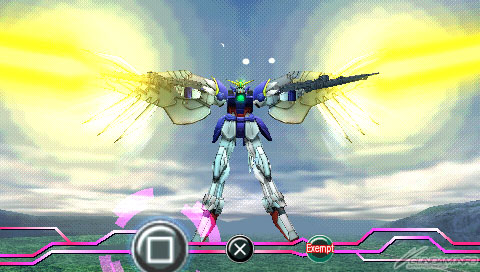 ▲ Speed types require one fewer press than the others, whether they're on your side or the enemy's!
■
Combo attack (consumes three segments)
Combo attacks work on your current target, just like quick attacks, but instead bring to bear the final quick attack level of all 2 or 3 of your sortied suits! Pick and choose from a wide variety of sources to string together the ultimate finisher!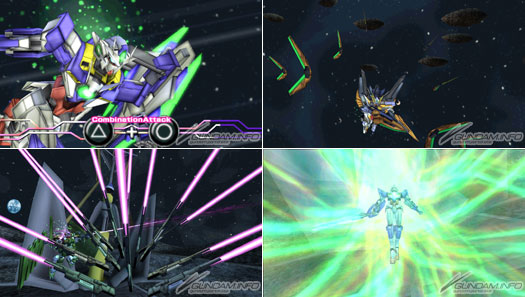 ▲ Bring in your two reserve units to lay down the hurt!
■
New units and screenshots!
More Mobile Suit Gundam 00 Second Season and Trailblazer favorites join the roster! Plus units from the Mobile Suit Gundam F91 MSV Mobile Suit Gundam F90!

▼ Raphael Gundam (Ranged)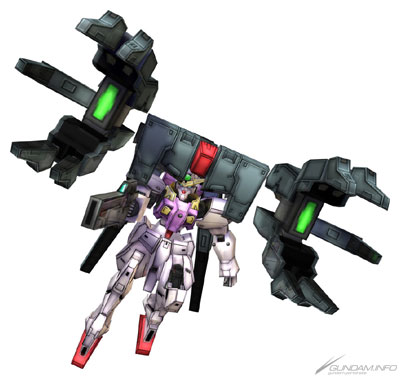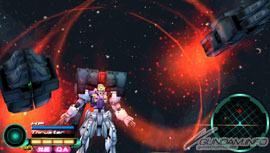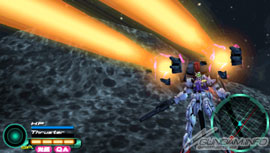 ▼ Gundam Zabanya (Ranged)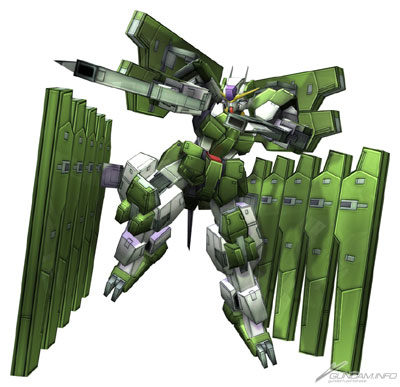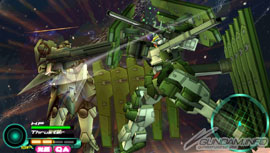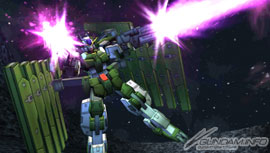 ▼ Gundam Harute (Speed)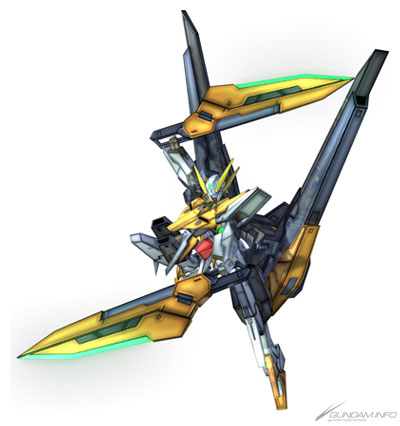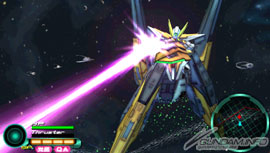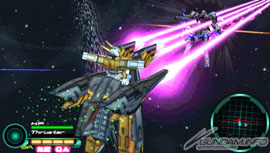 ▼ Brave Command Test Type (Speed)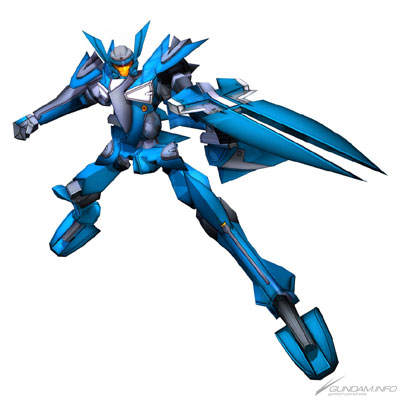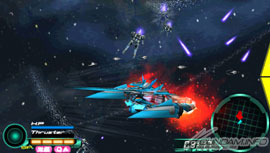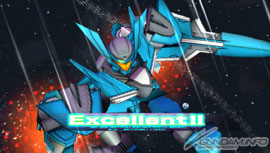 ▼ Susanowo (Melee)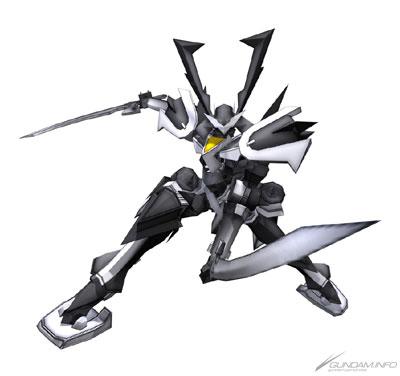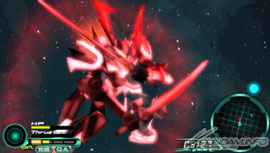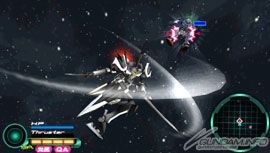 ▼ Seravee Gundam GNHW/B (Ranged)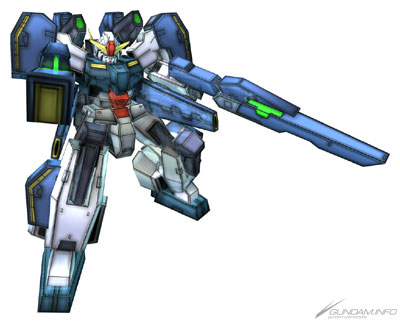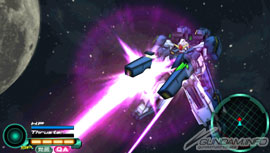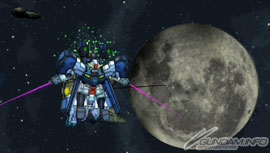 ▼ Reborns Gundam (Ranged)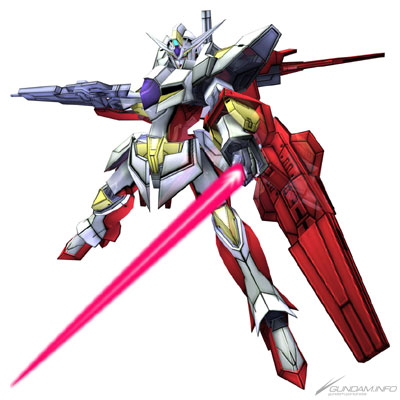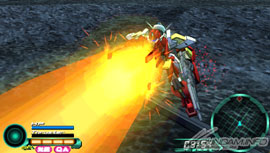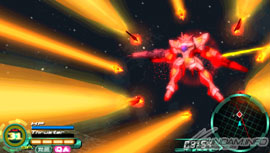 ▼ F90 (Ranged)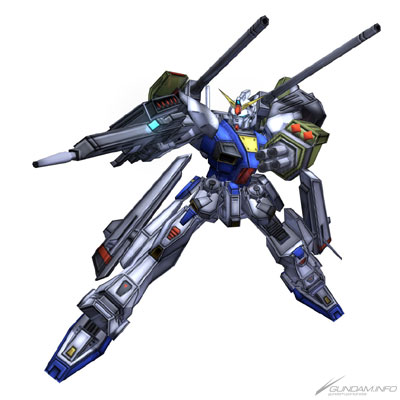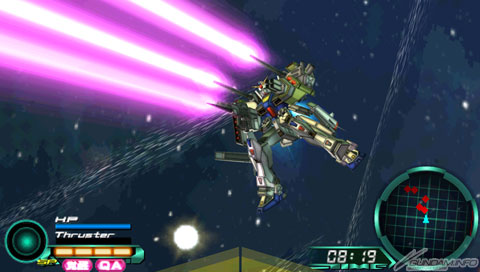 Gundam Memories ~Tatakai no Kioku~
Release Date: Planned for June 23, 2011
Price: ¥ 6,279 (tax inc.)
Platform: PSP®
Genre: Tactical Change Action
Players: 1 (2-4 over WiFi)
Rating: CERO A (All ages)
Activez les cookies pour voir les articles recommandés