27 décembre 2015
PS Video adds a special Mobile Suit Gundam Thunderbolt interview with director Matsuo and producer Ogata!
Two key production personnel talk about the high points of the ep with Anime! Anime!'s chief editor!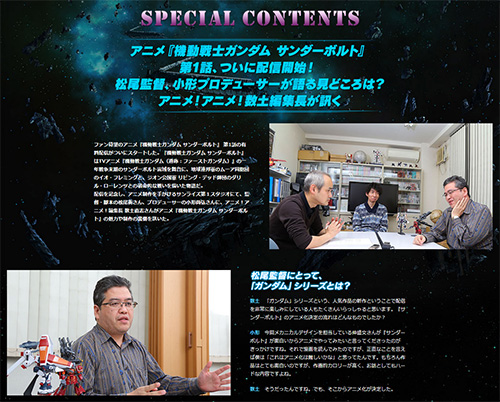 Mobile Suit Gundam Thunderbolt
is now available for rental and purchase on 23 Japanese video services. A special feature on PlayStation™ Video talks with director Matsuo and producer Naohiro Ogata.
The two speak with chief editor Tadashi Sudo of the news site Anime! Anime. From the choices that brought
Thunderbolt
to the screen, to its luxurious animation, and even the creation of its sound effects, we go behind the scenes!
Whether you watch before or after the episode, be sure to check it out!
▼
PS Video Mobile Suit Gundam Thunderbolt special page
http://www.jp.playstation.com/psn/store/videostore/gundam-tb/
Activez les cookies pour voir les articles recommandés