31 mars 2011
Virtue and Throne Drei combat footage revealed! 'Super Robot Taisen Z2: World-Shatterer Arc'
A look at new combat footage from the game, focusing on 'Mobile Suit Gundam 00''s debut appearance!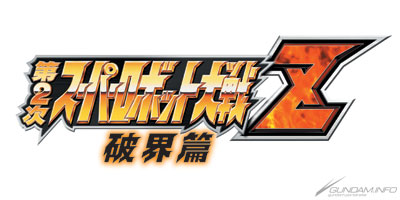 Namco Bandai Games has released new combat footage of its PSP simulation RPG
Super Robot Taisen Z2: World-Shatterer Arc
, set for release on April 14th! This footage includes the Virtue and Throne Drei from
Mobile Suit Gundam 00 1st Season
, new to the
Super Robot Taisen
series! For other series, check out
our
earlier
posts
about the game.
■
'Virtue' and 'Throne Drei' join the fray! A new combat trailer!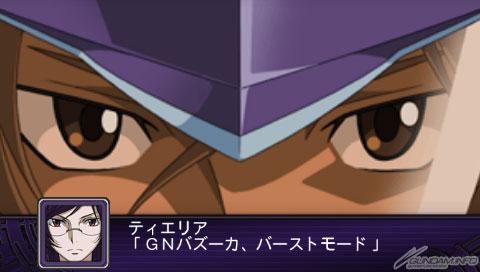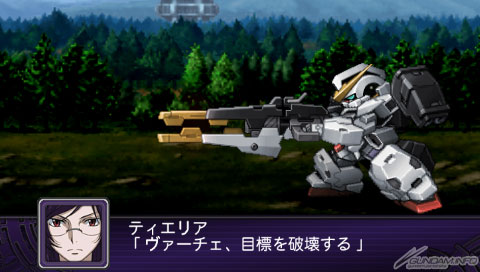 Mobile Suit Gundam 00 1st Season
【SRT Series Debut】
Player Unit:Gundam Virtue / Pilot:Tieria Erde /
Weapon:GN Bazooka Burst Mode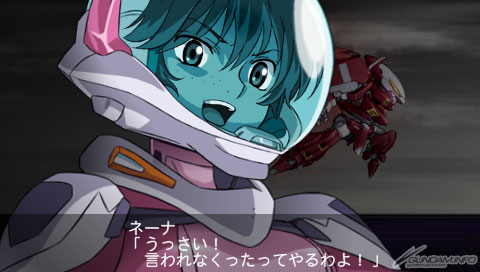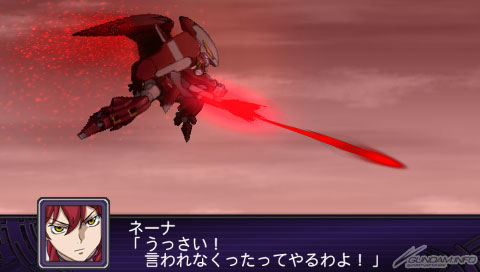 Mobile Suit Gundam 00 1st Season
【SRT Series Debut】
Player Unit:Gundam Throne Drei/ Pilot:Nena Trinity /
Weapon:GN Handgun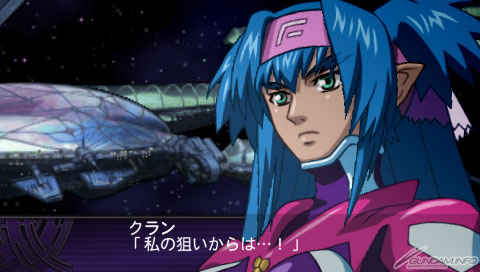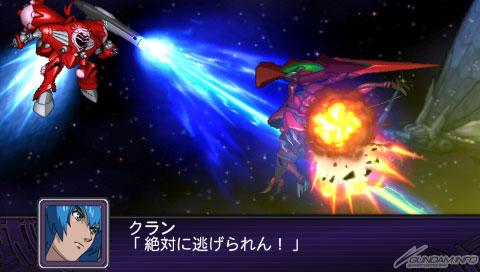 Macross Frontier
【Z Debut】
Player Unit:Queadluun-Rau/ Pilot:Klan Klan / Weapon:Impact Cannon
©GAINAX・Kazuki Nakashima / Aniplex・KDE-J・TV TOKYO・DENTSU
©GAINAX・Kazuki Nakashima / Gurren Lagann Movie Production Committee
©SUNRISE / PROJECT GEASS ・MBS Character Design ©2006-2008 CLAMP
©XEBEC ・Flying Dog / SOTSU
©SOTSU ・SUNRISE ・Mainichi Broadcasting
©Shinobu Fujiwara / Dancouga Nova Production Committee
©1998 Go Nagai ・Ken Ishikawa / Dynamic Production ・Change! Getter Ro9bo Armageddon Production Committee
©2004 Masami Obari ・Kazumitsu Akamatsu ・GONZO / Gravion Zwei
Production Committee
©2004 Shoji Kawamori ・Satelight / Project AQUARION
©2007 Big West / Macross F Movie Production Committee ・MBS
©2009 Big West / Macross F Movie Production Committee
©2009 Go Nagai / Dynamic Production ・Kurogane-ya
©2009 BONES / Project EUREKA MOVIE
Super Robot Taisen Z2: World-Shatterer Arc
Release Date
: Planned for April 14, 2011
Price
:Regular Edition ¥ 7,329 (tax inc.)    
 Limited Edition Box ¥ 7,854 (tax inc.)
Genre 
: Simulation RPG
System
: PlayStation Portable®
Players
: 1
CERO
: B (Ages 12+)