29 octobre 2014
Get a sneak peek at G-Reco episode 6, premiering late night tonight at 1:49 AM!
In episode 6, the battle continues in space!

Director Yoshiyuki Tomino's new TV series
Gundam Reconguista in G
airs in the Animeism block on MBS, TBS, CBS, and BS-TBS.
The newest episode, 6, will air at 1:49 late night tonight on MBS. * Here's a sneak peek at episode 6!
* Airtimes subject to change. More details are available here.
Episode 6
Bellri, remembering his duty as a member of the Capital Guard, scouts the Amerian fleet in orbit.
Meanwhile, Dellensen plans an operation to recover Bellri and restore his honor, but enters combat without knowing that Bellri pilots the G-Self.
Writer: Yoshiyuki Tomino
Storyboard: Tomoki Kyoda, Minoru Yokitani
Episode director: Osamu Kamei
Animation directors: [Characters] Sachiko Sugimoto [Mecha] Seiichi Nakatani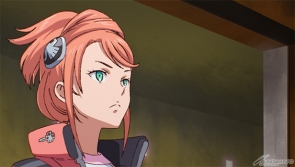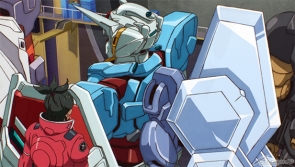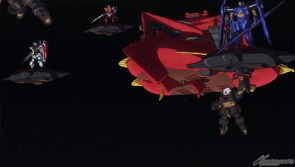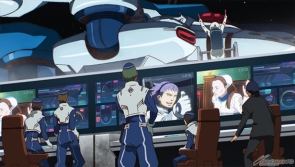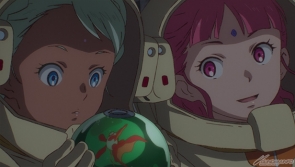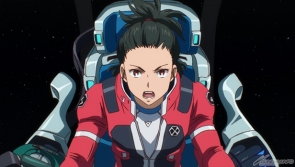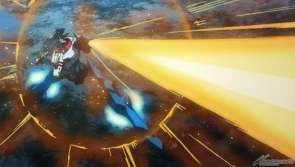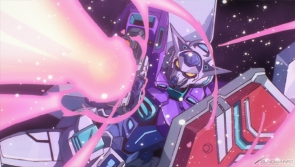 Gundam Reconguista in G
airs late Thursday night on MBS, late Friday night on TBS and CBC, and late Saturday night on BS-TBS.
In addition to TV broadcasts, the newest episode also available for members on Docomo's all-you-can-watch anime streaming service "d Anime Store" each Sunday at noon and the all-you-can-watch anime/SFX service "Bandai Channel" the following Sunday at noon, and free for a week on the "Gundam Channel" app beginning the following Tuesday at noon.
Choose between broadcast and streaming—whatever fits your lifestyle!
■
Broadcast details

[Broadcast starting this October on MBS, TBS, CBC, and BS-TBS in the Animeism block]
MBS: 1:49 late night Thursdays
TBS: 1:55 late night Fridays
CBC: 2:37 late night Fridays
BS-TBS: midnight late night Saturdays
[Streaming starting this October on d Anime Store, Gundam Channel, and Bandai Channel]
d Anime Store
: noon Mondays
Gundam Channel
: free for one week beginning at noon Tuesdays
Bandai Channel
: noon Sundays
■
Staff

Director: Yoshiyuki Tomino
Character designer: Kenichi Ohnuki
Mechanical designers: Akira Yasuda, Ippei Gyoubu, Kimitoshi Yamane
Design works: Shigeto Koyama, Kinu Nishimura, Gouda Cheese, Pablo Uchida, Takumi Sakura, Ayumi Kurashima
Color design: Nobuko Mizuta
Art: Ariaki Okada
Music: Yugo Kanno
Sound director: Eriko Kimura
Planning and production: Sunrise
■
Cast

Bellri Zenam: Mark Ishii
Aida Surugan: Yu Shimamura
Noredo Nug: Minako Kotobuki
Klim Nick: Ryota Osaka
Luin Lee: Takuya Sato
Manny Ambassada: Ayahi Takagaki
Raraiya Monday: Yukari Fukui