24 juin 2014
Humanity's hopes and prayers are answered! The "Gundam-san" anime will air on BS11 and Tokyo MX beginning July 6th!
See a new, funnier, more welcoming side of Gundam!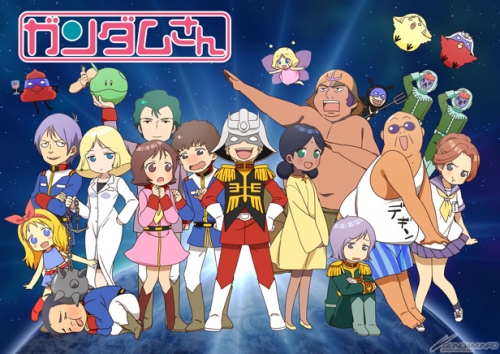 Humanity's hopes and prayers are answered!
Mobile Suit Gundam-san
, the hit comic series running in Gundam Ace, will be adapted into a series of anime shorts titled
Gundam-san
!
The shorts will begin airing on BS11 at 7:28 PM on July 6th, with broadcast on Tokyo MX beginning at 1:00 AM late night July 7th.
Gundam-san
parodies the original
Mobile Suit Gundam
series, with characters like "Char-san", "Amuro-san", and "Sayla-san" who are charming takeoffs on the iconic originals.
Longtime
Mobile Suit Gundam
fans will find plenty to enjoy, while series newcomers can ease their way into the world of Gundam through the universal language of comedy.
■ Cast
Char-san CV: Katsuyuki Konishi
The world's biggest fan of red, horns, and things that are three times moreso than other things. People call him the "Red Comet". A red uniform and a concealing mask are his sartorial trademarks. (At least when he's not stark naked.)
Lalah-san CV: Megumi Han
Here to make sure that no Char-san moment goes unmocked. She's a never-ending fount of lovingly (?) hand-crafted punchlines.
Under no circumstances should you mention her beauty mark to her.
Amuro-san CV: Tsubasa Yonaga
Gundam's pilot, as if you didn't already know.
His Newtype powers combine with his raging hormones to produce a perfect storm of perverted fantasies.
Sayla-san CV: Kaori Nazuka
Char-san's younger sister, and a doctor-in-training. One of her duties is checkups on the White Base crew, but the best medicine for a certain repeat patient is just "being shot down".
Supporting cast
Bright-san: Ryotaro Okiayu
Kai-san: Yoshimitsu Shimoyama
Haro-otoko: Takashi Matsuyama
Kycillia-tan: Ryo Hirohashi
Fraw-san: Rikako Yamaguchi
Garma-san: Kazuyuki Okitsu
Proverb explanations: Keiko Han
Narrator: Toru Furuya
Gundam-san broadcast details and staff
Broadcasts
BS11
Sundays at 7:28 PM beginning July 6th, 2014


* Airs in the "Gundam Selection" block



Tokyo MX
Late night Mondays at 1:00 PM beginning July 7th, 2014
Staff
Original work: Hajime Yatate, Yoshiyuki Tomino (from Mobile Suit Gundam)
Director/Screenplay: Mankyu
Story: Hideki Owada (KADOKAWA's Mobile Suit Gundam-san)
Character design: Sao Tamado
Planning and production: Sunrise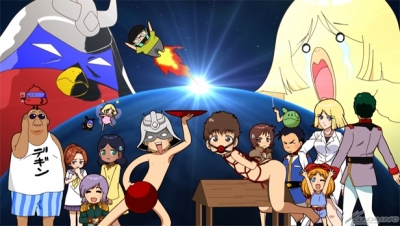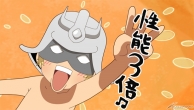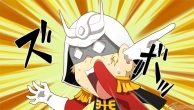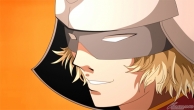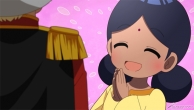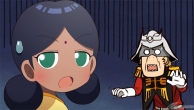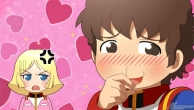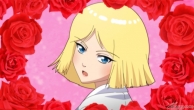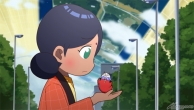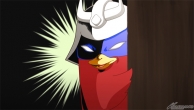 The
Gundam-san
official site is open now! Get ready for the premiere with the latest details on
Gundam-san
.
▼
Gundam-san official site
http://www.gundam-san.net/
Activez les cookies pour voir les articles recommandés