24 janvier 2013
The latest Mobile Suit Gundam UC theatrical goods and event info!
This time, the exclusive Gunpla is a special HGUC Rozen Zulu!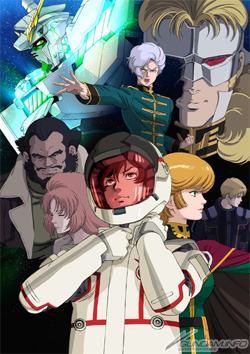 Details on theatrical merchandise, events, and more about Mobile Suit Gundam UC episode 6: Two Worlds, Two Tomorrows, which hits theaters March 2nd, have been released.
Here's the latest news!
■
Gunpla, programs, and Blu-rays, all at the theater!
The merch sales at theaters are back!
Enjoy the show, then take exclusive goods home!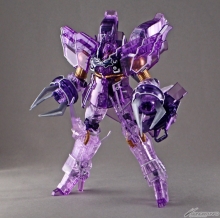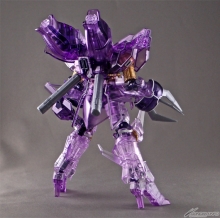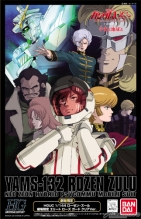 ■ HGUC 1/144 Rozen Zulu Theatrical Exclusive Elite Rose Guard Clear Ver.
Price: ¥2,900
A gloss-injection kit with transparent armor, gold for the standard brown, and silver clawn!
The package is printed with episode 6's key visual!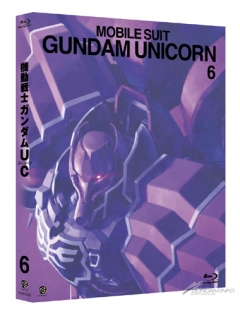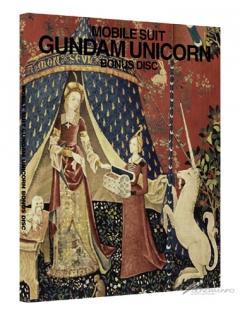 ■ episode 6 Special Scenario Booklet & Film Strip
Mobile Suit Gundam UC episode 6 Theatrical Exclusive Blu-ray Disc
Price: ¥9,000 / limited to 18,000 sets
Fans won't want to miss the script by Yasuyuki Muto with cover illustration by Shuko Murase! The limited-edition Blu0ray includes "FILM&LIVE 2012 Reader's Theater"hand in hand"", a brand-new episode 6 making and interview disc, and a special Film & Live program!
* "Scenario & film strip" edition available at theatres only
* Includes sleeve from standard limited edition.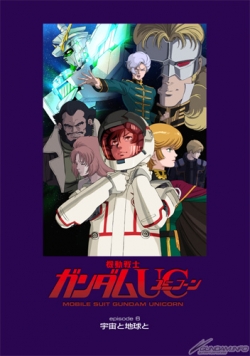 ■ Mobile Suit Gundam UC episode 6 "Two Worlds, Two Tomorrows" Program
Price: ¥1,000
14, 28 pages
■
Amazing bonuses!
Banshee "Assault Kingdom" and "Head DIsplay Base"!
Gundam UC Ace Vol. 5, on sale 3/2, will include an Assault Kingdom Banshee along with a Unicorn Gundam cover, full-color episode 6 feature, and lots of UC comics!
The May issue of Hobby Japan, due out 3/25, will include a Banshee Head Display Base.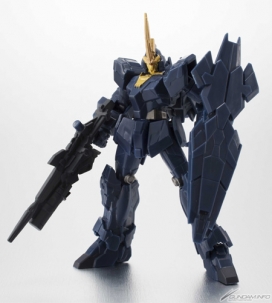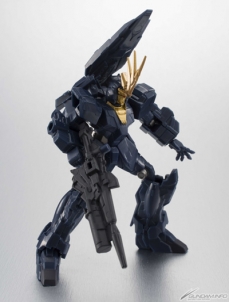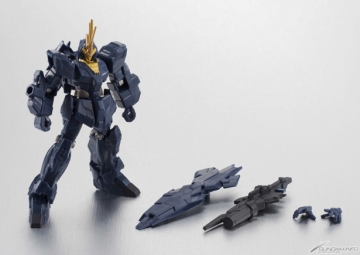 ■ Gundam UC Ace Vol. 5 (3/2 - ¥800 ) bonus
Assault Kingdom Banshee Norn
A special Banshee Norn from the new Assault Kingdom series! Equip it with Revolving Launcher and Armed Armor DE!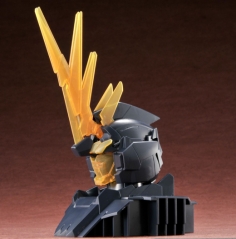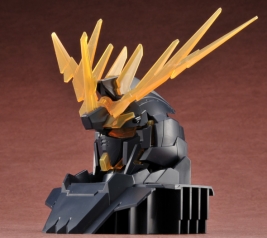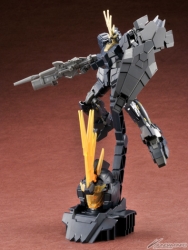 ■ Hobby Japan May issue (3/25 - ¥1,200) bonus
Unicorn Gundam 02 Banshee Head Display Base
Body in dark grey and Psycoframe in clear orange!
Transform from Unicorn Mode to Destroy Mode!
■
Gundam Front Tokyo's "Mobile Suit Gundam UC" exhibition starts 2/1
!
Gundam Front Tokyo, on the 7th floor of Diver City Tokyo Plaza in Odaiba, adds a Mobile Suit Gundam UC exhibition to its (paid) museum area beginning November 1st!
See layouts, character and mecha production materials, a 1/10 "Unicorn Gundam (Destroy Mode)", models, and more! There's even a recreation of mechanical animation director Nobuhiko Genma's desk!
The exhibition lasts until April 1st. Take a trip out to Odaiba!
Mobile Suit Gundam UC exhibition info
Dates
February 1st–April 1st
Location
"Gundam Front Tokyo" Paid museum space
(Diver City Tokyo Plaza 7F, 1-1-10 Aomi, Koto-ku, Tokyo)
Admission
Free


* With admission to Gundam Front Tokyo
Activez les cookies pour voir les articles recommandés