10 avril 2011
SEED Club's 'Evening Sunrise Hour' Updated!
By fan request, this week's 'Yoru no Sunrise Hour' guest is an appearance by Naomi Shindo!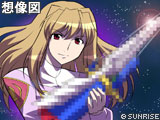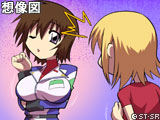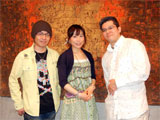 Episode 57 of 'Evening Sunrise Hour' is available now!

Only two episodes remain; thus, our guest for this ep, chosen due to the sheer volume of fan requests, is Naomi Shindo. With her appearance, we've touched every base! Ms. Shindo commonly plays energetic girls and boys, but also starred as My-HiME's bewitching Shizuru Fujino. Oh, and then there's Torikai's 'Strictly Tokyo Accent'! Will Chiba go wild with her Unicorn Drill during 'Evening ××'? Howl, turbines! Final attack! Have we already been doing this together for four years? Such patience!
'Evening Sunrise Hour' can now be heard free for a limited time!
* Les dates liées aux produits et aux services listés seront fixées au Japon.
Puisque les dates varient selon les lieux, veuillez consulter notre site officiel ou le magasin le plus proche pour plus d'informations.