27 mai 2021
SD GUNDAM WORLD HEROES Episode 8 is Now Available! Details for 4 Gundams, Including the Arthur Gundam Mk-III and the Robinhood Gundam AGE-2, have Arrived!
Episode 8: "A Third Wukong" of SD GUNDAM WORLD HEROES was made available on GUNDAM.INFO today, Thursday, May 27th.

In addition, details for the Wukong Impulse Gundam Zhu Bajie Silhouette, the Arthur Gundam Mk-III, the Merlin Gundam, and the Robinhood Gundam AGE-2 were made available today. The SD GUNDAM WORLD HEROES official website was also updated with the summary for episode 8, so please check it out.
Details for 4 Gundams, including the Wukong Impulse Gundam Zhu Bajie Silhouette, are now available!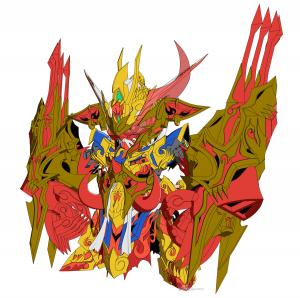 Wukong Impulse Gundam Zhu Bajie Silhouette
The Zhu Bajie personality that lies dormant inside Wukong. He exists within Wukong due to a certain incident. This personality cares deeply for his friends, and looks after Wukong and Sha Wujing. A glutton with a big body, he is also very strong, and in battle he makes use of this strength in hand-to-hand combat.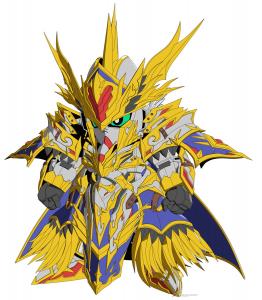 Arthur Gundam Mk-III
The young king who rules over Knight World. He has the honest and thoughtful personality that befits a knight, and as a result, he is deeply popular with his vassals and subjects. Having inherited a Haro from previous generations, he is intrigued by Liu Bei, who also owns a Haro, and they end up dueling each other. During their duel, Arthur speaks to Liu Bei of the proper relationship between strength and justice.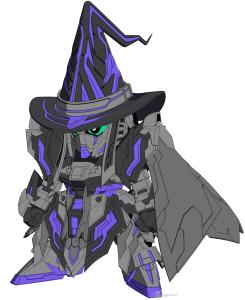 Merlin Gundam
An aide to Arthur Gundam Mk-III, who serves as Arthur's secretary. Though he is usually calm, Merlin has a nervous and fearful personality, and tends to get flustered over minor things. He is remarkably knowledgeable, and Arthur often turns to him for information and advice.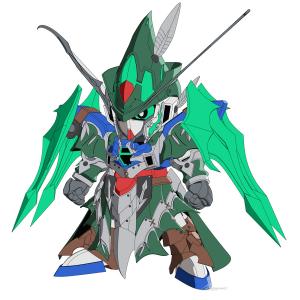 Robinhood Gundam AGE-2
An aide to Arthur Gundam Mk-III. He was originally a gentleman thief, but was drawn to Arthur's skill and spirituality, and half-forced his way into a position as his aide. Still young and restless, he is the troublemaker of the castle, but his mastery of the bow has also made him an accomplished warrior.
Information About SD GUNDAM WORLD HEROES Streaming/Broadcasts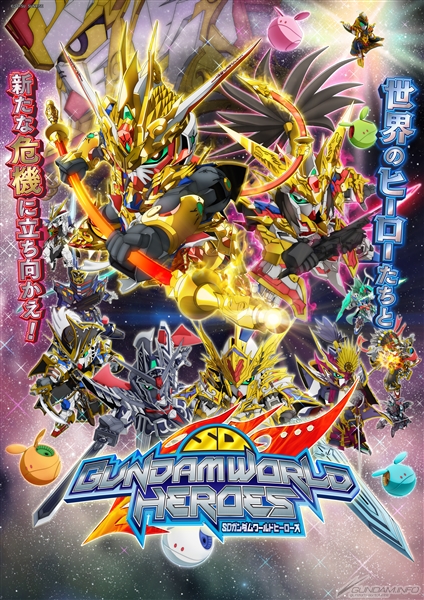 [Streaming/Broadcast Info]
■YouTube -GundamInfo Channel
Every Thursday from 7:00 PM JST
* Les dates liées aux produits et aux services listés seront fixées au Japon.
Puisque les dates varient selon les lieux, veuillez consulter notre site officiel ou le magasin le plus proche pour plus d'informations.
Activez les cookies pour voir les articles recommandés