24 mars 2015
The May 2015 issue of Dengeki Hobby Magazine hits newsstands!
An advance review of the HG Gundam G-Self Assault Pack, plus looks at the HG G-Lucifer, Mack Knife, and more!
Dengeki Hobby Magazine May 2015 issue
On sale March 25th, 2015
Price: ¥1,200
Cover story
From reviews to dioramas, and even scratch builds!
Gundam Reconguista in G
From Earth to Towasanga, Venus Globe, and then returning to Earth... The curtain falls on Bellri's adventure. To mark its conclusion, we review the HG Gundam G-Self Assault Pack due out in May, along with the HG G-Lucifer, HG Mack Knife, and more. Variation builds and even dioramas and scratch builds appear as well.
Enjoy a range of perspectives on G-Reco's unique mecha.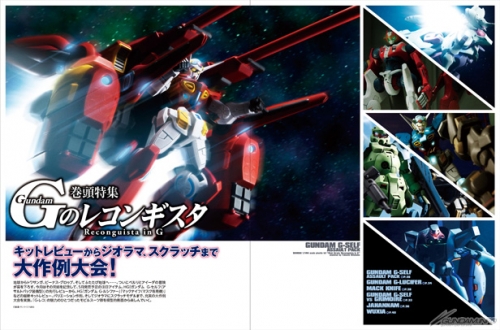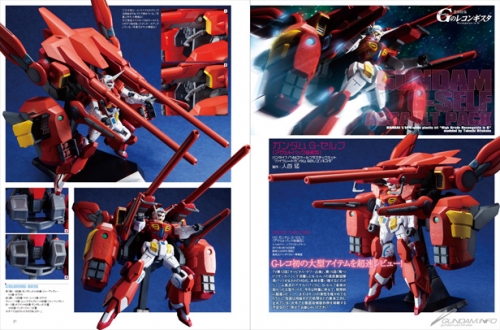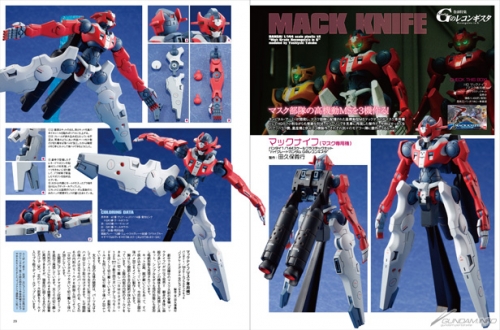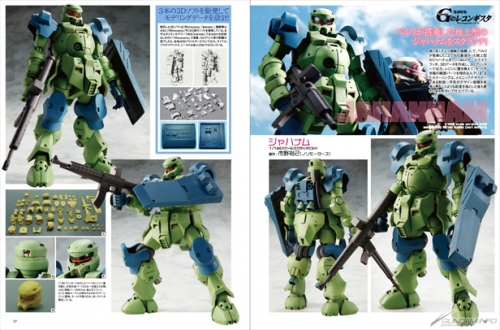 ▲ We updetail the 1/144 HG Gundam G-Self. Also featured are three modelers' takes on the HG Mack Knife, as well as a full scratch build of the Jahannam.
Feature #2
The G-Falcon-equipped Double X and its rival!
After War Gundam X
A year has passed since the January 2014 release of the MG Gundam X. Now, the MG Gundam Double X arrives! We feature
After War Gundam X
with builds of the Gundam Virsago Chest Break and Bertigo from its final battle, along with the G-Falcon in 1/100 scale..
Three
Gundam X
fans show us their best work!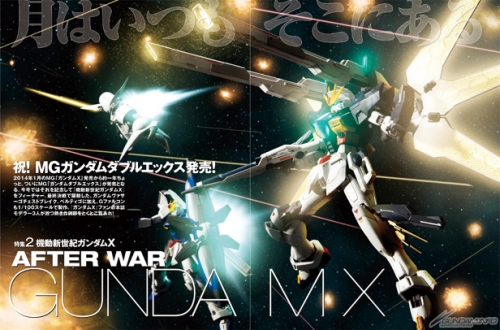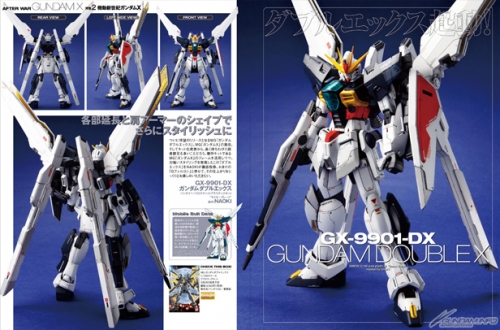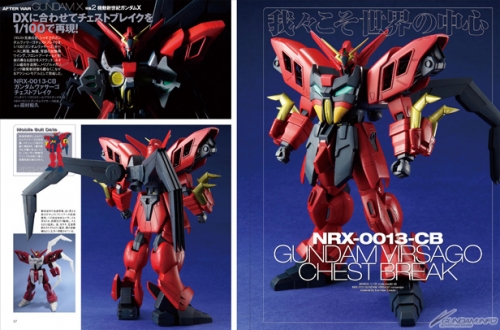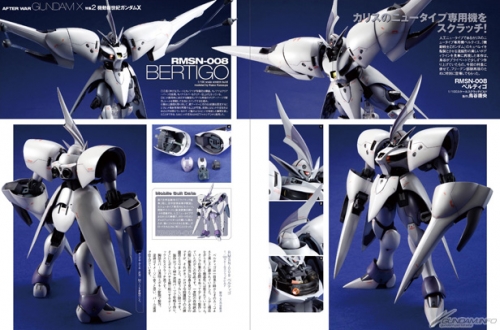 ▲ A modified 1/100 MG Gundam Double X, a Gundam Virsago Chest Break based on the Gundam Virsago, and a scratch-built Bertigo!
Special feature #1
The final episode's almost here!
Scratch builds and the latest official merch!
Aldnoah Zero
As
Aldnoah Zero
approaches its climax, we scratch-build the KG-6 Sleipnir and show the latest from Megahouse's Variable Action series and more!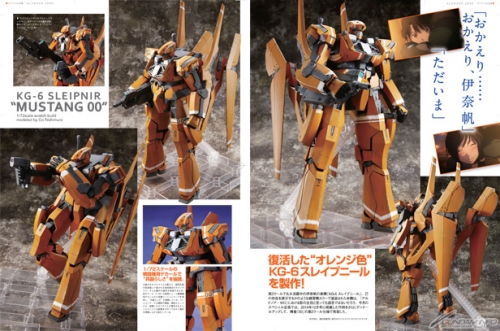 ▲ Don't miss the pre-release review of the Variable Action KG-6 Sleipnir.
Special feature #2
Entries are open!
Dengeki King of Gunpla 2015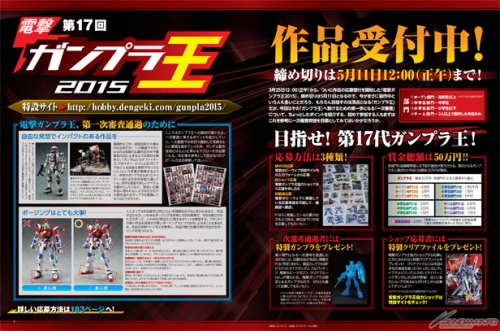 ▲ Entries are now open for this year's Dengeki King of Gunpla contest. Send in yours on Dengeki Hobby Web, at participating hobby shops, or by mail!
See this month's issue for more details.
Continuining series
New info about the finale!
Gundam Reconguista in G
The latest on the finale!
Build Fighters Club Try
A new rival appears!
Gundam Build Fighters D
A new pinup every month!
A.O.Z Re-Boot Gundam Inle
Afterburners full throttle
for a tale of femmes - and fighters - fatale!
Girly Air Force
Art of the newest mecha!
Seelen the Hunting World

Japan's castles reborn as beauties!
An overall look at the latest new releases
Shirohime Quest
A new multimedia project begins!
VALKYRIE DRIVE PROJECT
©Olympus Knights / Aniplex, Project AZ
* Les dates liées aux produits et aux services listés seront fixées au Japon.
Puisque les dates varient selon les lieux, veuillez consulter notre site officiel ou le magasin le plus proche pour plus d'informations.