29 août 2011
SSP opens site for 'S-Cup x Gundam Collection'!
S-Cup x Gundam begins! Everyone who entered the Jigsaw Puzzle Time Trial gets a free wallpaper!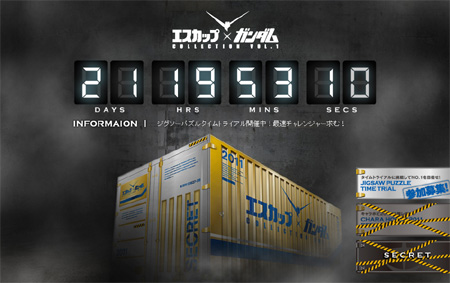 The website for the collaboration between SSP's nutritional supplement drink S-Cup and Mobile Suit Gundam is now open!
Along with a mysterious countdown, the site features a Jigsaw Puzzle Time Trial.
Finish the puzzle for your rank and an original wallpaper!
A scoreboard will also display the top 20 times.
The Jigsaw Puzzle Time Trial will be available until
September 16th
. Try as many times as you'd like for your shot at the rankings!
For more, visit the 'S-Cup x Gundam Collection' official site!
◆ SSP | S-Cup x Gundam Collection
⇒
http://sc-gundam.jp/
Activez les cookies pour voir les articles recommandés