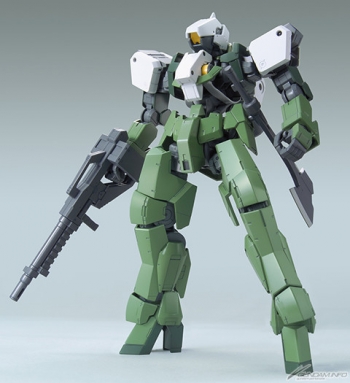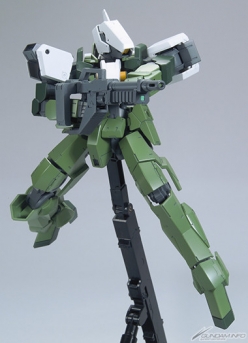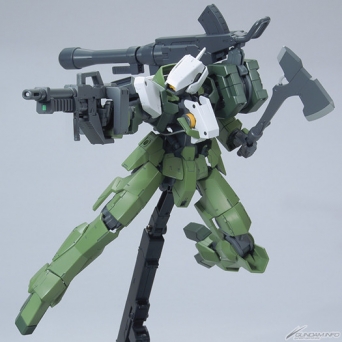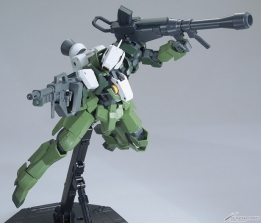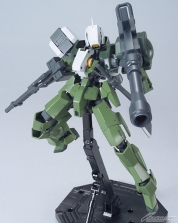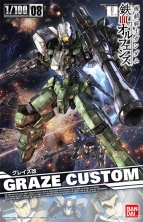 ■ 1/100 GRAZE CUSTOM June 11th, 2016 / ¥3,240
The Graze Custom from Mobile Suit Gundam: IRON-BLOODED ORPHANS is here in 1/100 scale! Re-blueprinted in the larger scale, this suit is packed with details. The included bazooka can be mounted to recreate its clash with the Hyakuren in episode 7. You can also swap its blade and booster with parts from the 1/100 Graze (sold separately) to recreate its surface mode!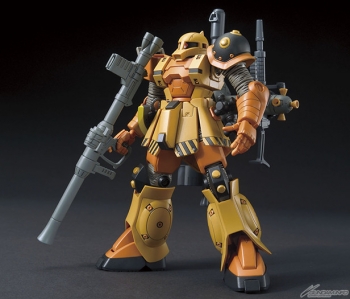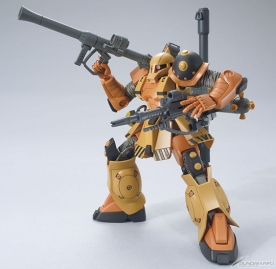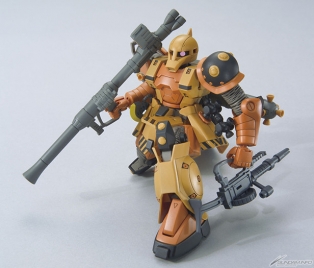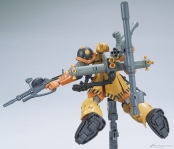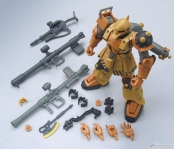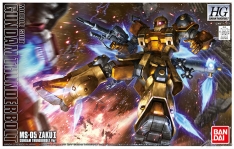 ■ HG 1/144 ZAKU I (GUNDAM THUNDERBOLT VER.) June 11th, 2016 / ¥1,944
The Old Zaku from Mobile Suit Gundam Thunderbolt episode 3 is cast in its anime colors! Swap backpack parts to extend its subarm. Flexible limbs are perfect for posing with its Zaku bazooka! Its expansive armament features two Zaku bazookas, a Zaku machine gun, and a heat hawk.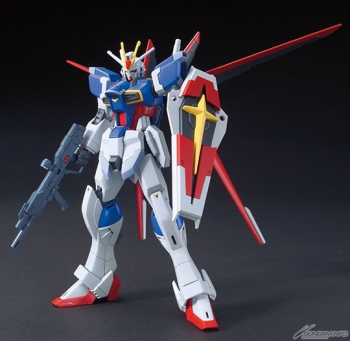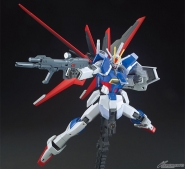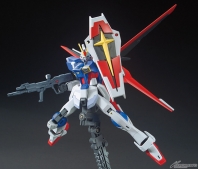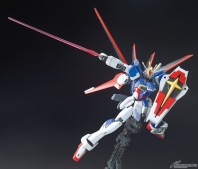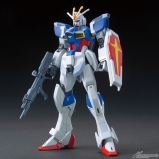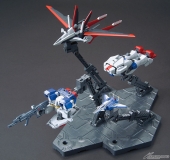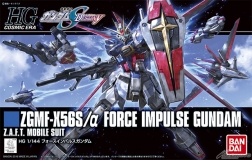 ■ HGCE 1/144 FORCE IMPULSE GUNDAM June 18th, 2016 / ¥1,944
Mobile Suit Gundam SEED DESTINY's Force Impulse Gundam is reborn in the REVIVE lineup! It maintains its stylish proportions even with fully-functional docking/splitting engineering. The kit also includes a high-energy beam rifle, shield, and Vajra beam saber.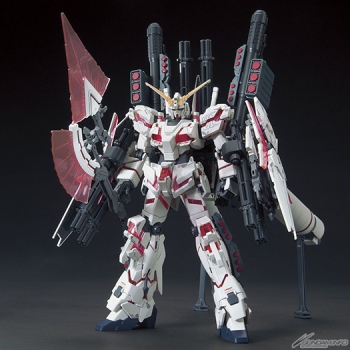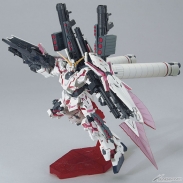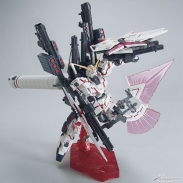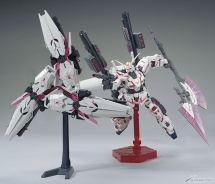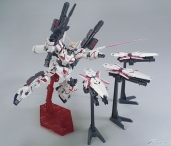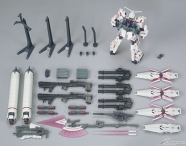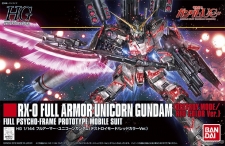 ■ HGUC 1/144 FULL ARMOR UNICORN GUNDAM (DESTROY MODE / RED COLOR VER.) June 18th, 2016 / ¥3,672
The red-framed Full Armor Unicorn Gundam (Destroy Mode) from Mobile Suit Gundam Unicorn RE:0096 comes to HGUC! Apart from the alternate Psycoframe color, it also has new markings designed by Hajime Katoki for RE:0096 and a new hyper beam javelin. Build it fully-armed with a range of option parts! A special shield gatling stand supports all three for display.
▼ Figure-Rise Bust series
The Figure-Rise Bust series uses advanced Gunpla technology like layered injection to realistically recreate even eye coloring in a single part.
Its first releases are Mobile Suit Gundam SEED's Kira Yamato and Athrun Zala! Detailed coloring and different finishes create a kit that looks great, no painting necessary! And they're not just easy-to-build yet detailed busts, they also make great displays for each one's mobile suits.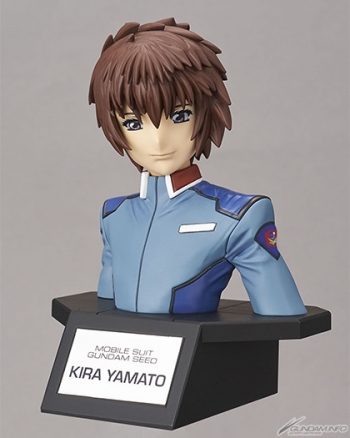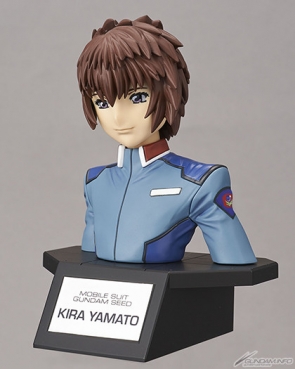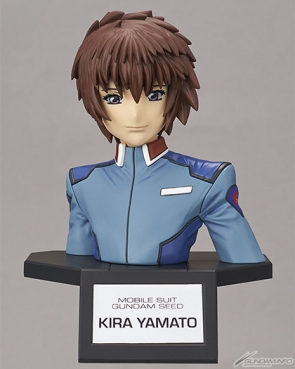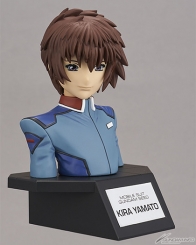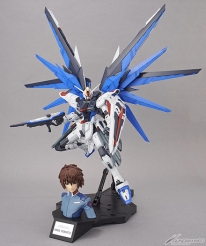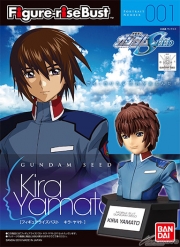 ■ Figure-Rise Bust Kira Yamato June 25th, 2016 / ¥1,296
* Sample image is unpainted.
* Gunpla and Action Base sold separately.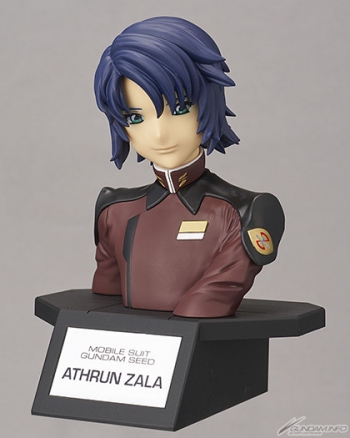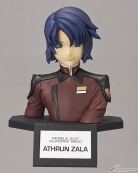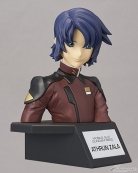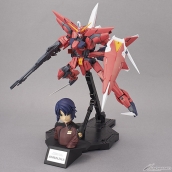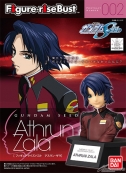 ■ Figure-Rise Bust Athrun Zala June 25th, 2016 / ¥1,296
* Sample image is unpainted.
* Gunpla and Action Base sold separately.
* Les dates liées aux produits et aux services listés seront fixées au Japon.
Puisque les dates varient selon les lieux, veuillez consulter notre site officiel ou le magasin le plus proche pour plus d'informations.
Activez les cookies pour voir les articles recommandés