The expansion striker pack set "MG Aile Strike Gundam Ver. RM Launcher Striker/Sword Striker Pack" for May's MG Aile Strike Gundam Ver. RM are now available for preorder from Premium Bandai Hobby Online Shop.
Orders open April 12th. The parts will ship in June 2013 at a price of ¥2,310.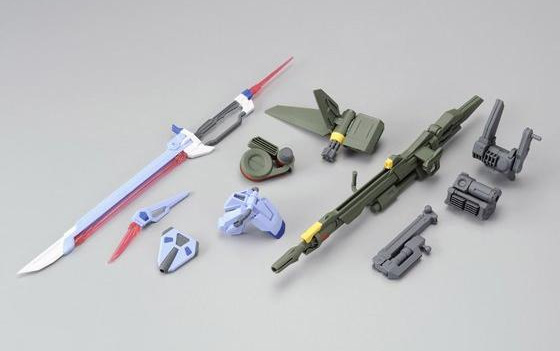 Combine this parts set with the MG 1/100 Aile Strike Gundam Ver. RM, due out in May, to create not only the Launcher Strike and Sword Strike Gundams but even the HD Remaster's Perfect Strike Gundam!
Along with all the detail and realistic proportions necessary to match the new MG, it also includes a set of water slide decals with redesigned markings.
<Build sample>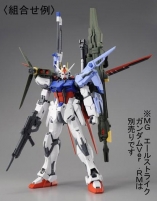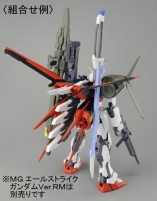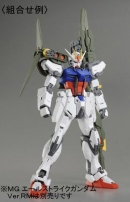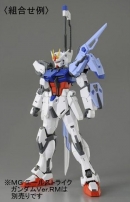 This is a limited production run, and orders will close when it's sold out.
Once they're gone, they're gone!
▼ Order here!
* Les dates liées aux produits et aux services listés seront fixées au Japon.
Puisque les dates varient selon les lieux, veuillez consulter notre site officiel ou le magasin le plus proche pour plus d'informations.