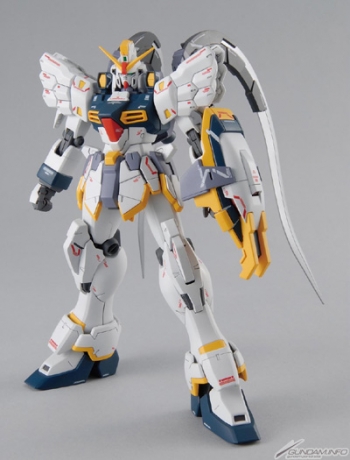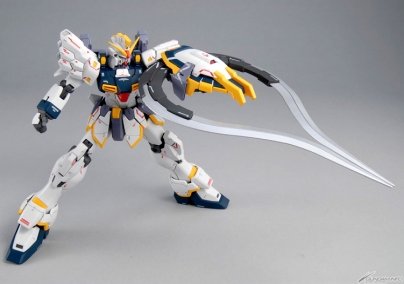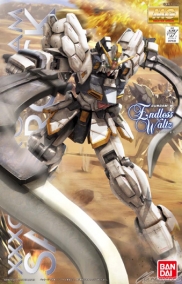 ■ MG 1/100 Gundam Sandrock EW
Date: October 27, 2011  Price: ¥3,990
Hajime Katoki's new design, the EW-version Gundam Sandrock, is now available!
The shield and heat shotels can be arranged for the Cross Crusher, and its claws now extend!
The cockpit hatch can be opened or closed, and the cockpit itself is now modeled.
It even comes with a beam machine gun and decals designed by Hajime Katoki!
17x runners, 1x tetron sticker sheet, Gundam decal sheet x1, instruction manual
※ Products ship from the factory on ship date.
  In-store availability may vary by retailer.