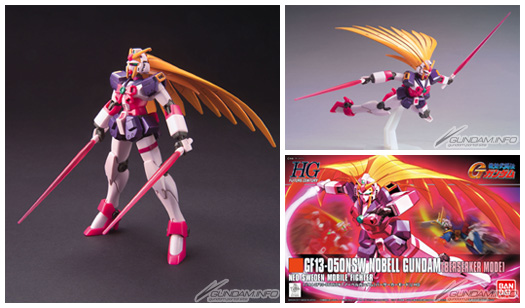 ■
HGFC Noble Gundam Berserker Mode
September 10th / ¥1,575
Mobile Fighter G Gundam's Noble Gundam appears in Berserker Mode! Its reversed cooling fins (hair) is reproduced faithfully, and the hips swing for a feminine S-shaped pose!
It also includes a peace sign manipularot, a custom base, and a wide range of options!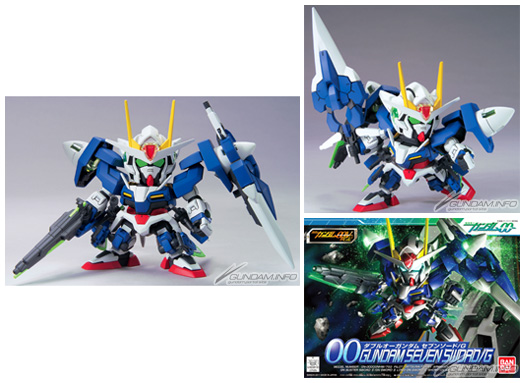 ■ BB Senshi 368 00 Gundam Seven Swords / G
September 10th / ¥840
The Seven Swords / G with GN Blaster II from Gundam 00V Senki is available as a BB Senshi! Along with its range of weapons, it enters its BB Senshi mode by combining with six swords!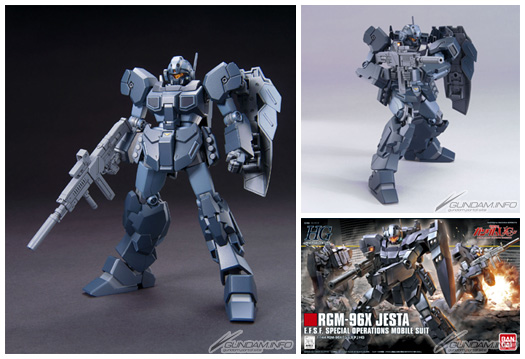 ■ HGUC 1/144 Jesta September 17th / ¥1,680
The Jesta, Gundam UC's ultimate evolution of the Jegan line, is now an HGUC kit! The frame underneath its shield shifts for proper saber unsheathing, and its hip grenade covers are removable! Includes Tri-Star Squadron stickers.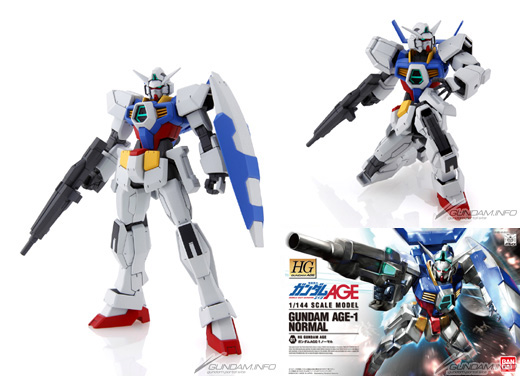 ■ HG 1/144 Gundam AGE-1 Normal September 23rd / ¥1,260
Mobile Suit Gundam AGE's hero's suit, the Gundam AGE-1 Normal, appears in HG even before TV! Its chest and torso are ball-jointed for easy posing, moving on two axes and rotating!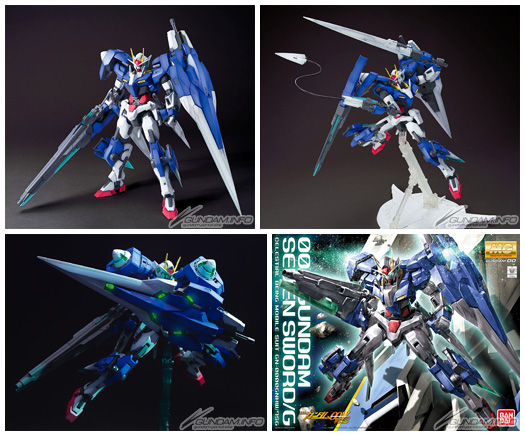 ■
MG 00 Gundam Seven Swords / G
 September 23rd / ¥5,775
The 00 Gundam Seven Swords / G is a BB Senshi and an MG! The GN Blaster II is only the first of its tricks! Its GN Buster Sword II can be converted between sword mode and shield mode! Light it up with LED Units (sold separately.)
The HG Gundam AGE-1 Normal is available as a kit before the show hits broadcast!
Dengeki Hobby and Gundam.info bring you the Mobile Suit Gundam AGE Coloring Contest, beginning September 26th! Be sure to enter!
■
Dengeki Hobby magazine and Gundam.info present
'Mobile Suit Gundam AGE Coloring Contest'
⇒
http://www.gundam.info/topic/5966
For more info, check out
Bandai Hobby Site
!
* Les dates liées aux produits et aux services listés seront fixées au Japon.
Puisque les dates varient selon les lieux, veuillez consulter notre site officiel ou le magasin le plus proche pour plus d'informations.
Activez les cookies pour voir les articles recommandés