17 février 2015
Gundam TryAge marks The Origin's release with a "Young Red Comet" mission, beginning February 28th!
Plus, get promo cards at the 13 The Origin theaters!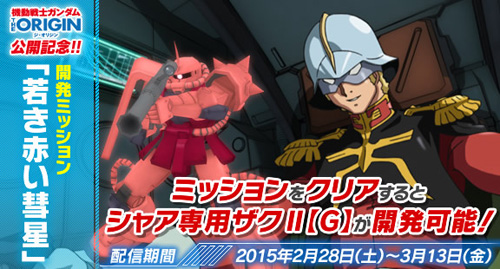 The digital card game Gundam TryAge adds a new "Young Red Comet" development mission to celebrate the February 28th premiere of
Mobile Suit Gundam The Origin I: Blue-Eyed Casval
at 13 theaters nationwide.
Take on a squadron of Zaku IIs lead by Char Aznable in his own custom mobile suit. Complete the mission, and you'll unlock the "Char's Zaku II [G]" in Build MS mode. The mission will be available through March 13th.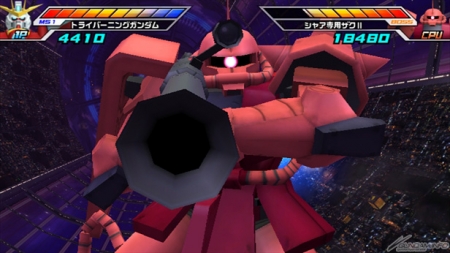 ? Take on a Zaku that's three times faster!
ヲ
Get a Gundam The Origin promo card!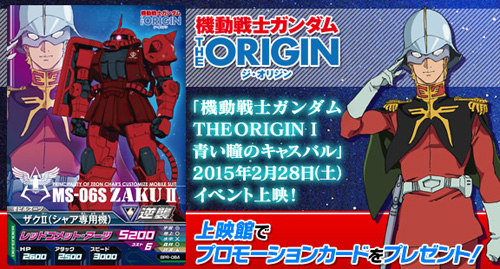 "BPR-084 Zaku II (Char's)" promo cards will be given away at the 13 theaters screening
Mobile Suit Gundam The Origin I: Blue-Eyed Casval
. Try out
The Origin
in TryAge before anyone else!
More info is available on the Gundam TryAge site's
Challenge Mission page
.
Digital card game Gundam TryAge
Build G set 3

Currently in operation
100 yen per credit


* Dispenses one card per credit.
Activez les cookies pour voir les articles recommandés