25 mai 2014
"Gashapon Senshi NEXT 20" ships in late May! Another Gundam Unicorn-packed lineup!
Full of episode 7 suits, including the Banshee Norn and Silver Bullet!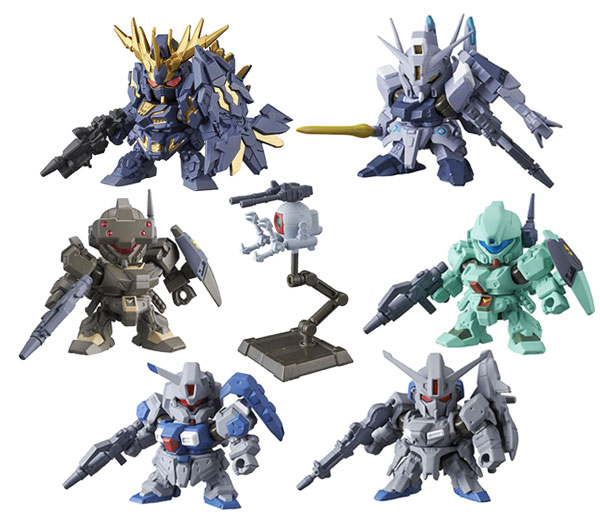 ■

Gashapon Senshi NEXT 20
Price: ¥200 each
Date: Late May 2014
Format: One of seven per capsule
Sold from capsule machines at toy shops nationwide
* Release date varies by region and retailer.
Gashapon Senshi NEXT, the next level in SD Gundam proportion, action, and coloring, hits the big 2-0 with a lineup of
Mobile Suit Gundam Unicorn
episode 7 suits!
From the Banshee Norn's Destroy Mode to the Silver Bullet, the Jegan to the Gustav Karl, and even the Zeta Plus, episode 7's stars turn out in force!
Set 20 also includes a Jegan in episode 3's ECOAS loadout and a RB-79K Ball with included DX NEXT base.
[Lineup (7 types)]
○ Banshee Norn (Destroy Mode)
○ Silver Bullet
○ Jegan (ECOAS)
○ Jegan
○ Gustav Karl
○ Zeta Plus
○ RB-79K Ball w/DX NEXT Base
Activez les cookies pour voir les articles recommandés