3 février 2016
Celebrate 500k users and unlock the Strike Gundam in Battle Operation NEXT for PS4/PS3!
Plus, participate in three-way battles for bonus parts drops!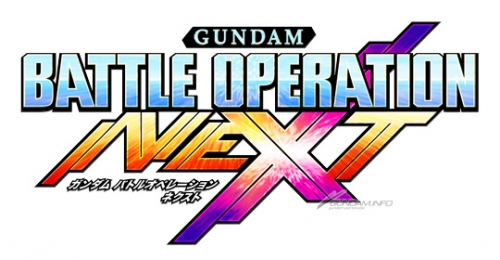 Bandai Namco Entertainment's free-to-play PS4/PS3 title Gundam Battle Operation NEXT celebrates half a million users worldwide with a new event giving away the Strike Gundam!
Three-way battle rates are also increase as of February 4th, Let's see what's new!
■
Pick up the Strike Gundam! We celebrate half a million downloads worldwide!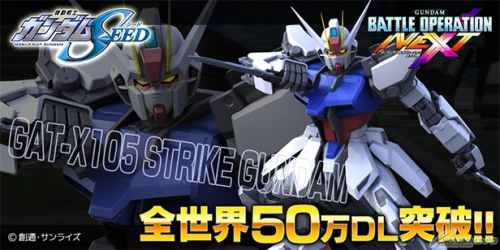 To celebrate half a million global downloads of Gundam Battle Operation Next, we're giving five DLC codes to players who join before February 14th. If you haven't picked up the game yet, download it now!
Usage of Strike Gundam allows for boost effects in Ranked season 2, so make sure you're ready for the new season!
500,000 Download Campaign
[Campaign details]
Participants will receive an email from PlayStation™ Network with five redeemable codes.
Enter any of the codes on the PlayStation® Store to receive your own Strike Gundam.
Strike Gundam allows for boosts in the upcoming Ranked season 2.
The remaining four codes are yours to give out to friends and begin building your own squad!
* Each code is valid for a single use, and the Strike Gundam can be obtained only once per account.
[
Eligibility]
Accounts which download Gundam Battle Operation NEXT before 11:59 PM, February 14th, 2016
[Distribution]
Beginning February 17th, 2016
* Messages will be sent in waves. Allow some time for yours to arrive.
* Players must opt in to email from the PlayStation™ Network by 11:59 PM on the 14th. Please also confirm that your listed address is valid.

[Validity]
Codes valid February 17th–March 31st, 2016
■
Three-Way Battle rates up!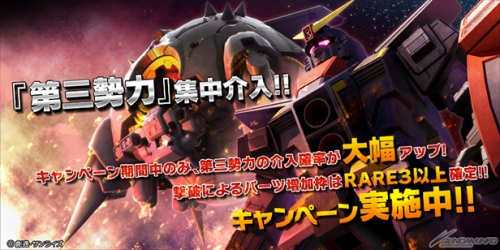 Beginning today, the Apsalus II and Psyco Gundam are more likely to take their own side in a fight!
Take them down, and you'll receive a bonus part of at least Rarity 3.
The event lasts through 1:59 PM on February 12th.
For more info, visit the official site's
Information page
.