27 mars 2013
Mobile Suit Gundam Battle Operation overruns three Asian regions on 3/28!
Plus, development begins on a PS Vita companion app!

Mobile Suit Gundam Battle Operation, the PS3 online battle action game from Namco Bandai Games, has officially launched in Taiwan, Hong Hong, and Singapore!
In Battle Operation, an F2P action game, players take on the role of mobile suit pilots, and fight in online 6v6 battles between the Federation and Principality of Zeon factions. Over 850,000 players have signed up since its launch in Japan last June.
Plans are also underway to expand service to all of Asia.
Fight white-hot, pulse-pounding battles against international competition!
■
Soon, connect to Battle Operation from anywhere with the PS Vita app!
Mobile suit customization and other functions wll soon be available on PS Vita, using an app currently in development.
Load it up, and prepare for your next battle anywhere!
The VIta app is coming soon!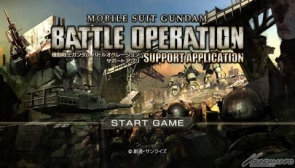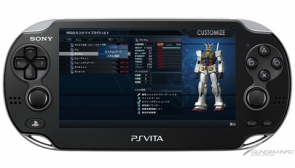 For more info, visit the
Mobile Suit Gundam Battle Operation
website.
Mobile Suit Gundam Battle Operation
Price: Free (cash shop for items)
Platform: PlayStation® 3
Genre: Gundam Online Battle Action
CERO: B (12+)
Activez les cookies pour voir les articles recommandés