26 juin 2012
Japan's biggest game show returns! Tokyo Game Show 2012 begins at Makuhari Messe, September 20th!
See it all! Tickets go on sale July 11th!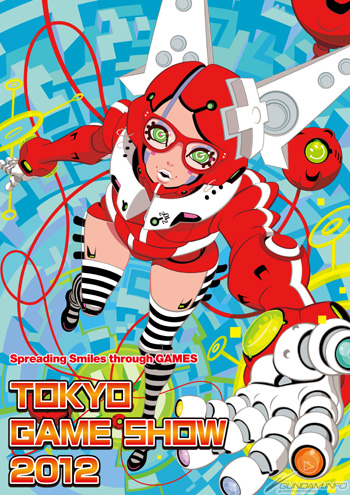 CESA, with the cooperation of Nikkei BP, will hold Tokyo Game Show 2012 at Makuhari Messe in Chiba beginning this September 20th.
171 Japanese developers and publishers including Namco Bandai Games, as well as 68 foreign companies, will exhibit at the show. Along with company booths, TGS will feature the TGS Forum, the Asia Game Business Summit, e-sports tournaments, costume contests and more.
Both regular admission tickets (¥1,000) and the swag-loaded TGS 2012 Supporters' Club tickets (¥3,000) will go on sae at 10 AM, July 11th.
Get the newest info on games worldwide, only at TGS2012!
Tokyo Game Show 2012
[Dates] 9/20-21, 10:00 AM - 5:00 PM (industry)
      9/22-23, 10:00 AM - 5:00 PM (public)
※ Industry dates available to industry and press only.
       ※ Public dates may open at 9:30 AM to relieve crowding.
[Venue] Makuhari Messe Halls 1-8
[Admission] Standard: ¥1,200 at the gates or ¥1,000 in advance, with elementary school students and younger admitted free.
      TGS Supporters' Club: ¥3,000 in advance