20 décembre 2011
SDGO: Deathscythe H, GN-X (Daryl's), and Alex special attack movies revealed!
See the newly-announced Alex's might!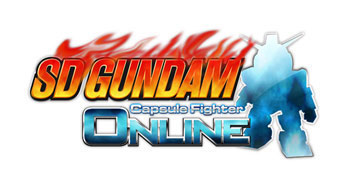 Video of units added to SD Gundam Capsule Fighter Online on December 21st—the Gundam Deathscythe H and GN-X (Daryl Dodge's)—is now available.
The unit previously only shown in silhouette has also been revealed as the Alex (Chobham Armor). It can be found in the item capsule machine beginning today.
Let's look at these three units' special attacks!
■
Gundam Deathscythe H Melee (Rock) / A-rank
A mobile suit from Mobile Suit Gundam Wing. Its Weapon 3, Buster Shield, can be fired for a 7-second stealth effect, and its skill 2, Auto Lock-On Jammer, cancels enemy locks, making it great at closing in. It's ideal for hit-and-run fighting.
■
GN-X (Daryl Dodge's) Melee (Rock) / B-rank
A United Nations mobile suit from Mobile Suit Gundam 00. Lacking weaponry with which to feint, this suit relies on squad tactics and the use of rough terrain to close in on its enemies. With its 'Veteran Infighter' skill boosting defense against some ranged weapons, it can afford to make daring leaps at the enemy.
■
Alex (Chobham Armor) All-around (Scissors) / BR-rank
A mobile suit featured in Mobile Suit Gundam 0080: War in the Pocket. It sorties with Chobham armor, which can be purged at will. With armor on, it's a defensive powerhouse; purged, it focuses on speed and offense. Once the armor is purged, you won't get it back until you're shot down, so be careful!
※ Details subject to change.
Produced by BANDAI KOREA
Developed by SOFTMAX / Published by CJ Internet Japan.
▼
SD Gundam Capsule Fighter Online
Supported OS: Windows XP / Vista / 7
Genre: Online Action
Monthly Fee: Free (cash shop for items)
* Les dates liées aux produits et aux services listés seront fixées au Japon.
Puisque les dates varient selon les lieux, veuillez consulter notre site officiel ou le magasin le plus proche pour plus d'informations.
Activez les cookies pour voir les articles recommandés