8 novembre 2011
Movies of the V2 Buster Gundam and three other units added to SDGO today!
Check out melee, ranged, and all-around specials!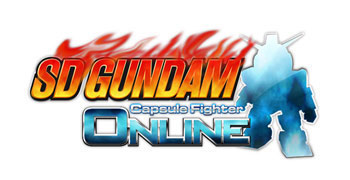 Video of the units added to SD Gundam Capsule Fighter Online on November 9th—the V2 Buster Gundam, Full Armor ZZ Gundam, Gundam Exia Seven Swords, and the Astray Gold Frame Amatsu Mina—is now available.
Let's look at how each unit's special attack fits with its capabilities!
■
V2 Buster Gundam   Ranged (Paper) / S-rank
A League Militaire suit appearing in Mobile Suit Victory Gundam. Originally outfitted with only ranged weapons, a quick loadout swap makes it an all-around powerhouse. However, once you switch you're stuck until shot down, so be careful with your timing!
■
Full Armor ZZ Gundam   All-around (Scissors) / S-rank
A mobile suit fielded by the AEUG in Mobile Suit Gundam ZZ. Its normal Weapon 1, Spray Missile, homes in on the enemy before unleashing a powerful explosion. Its Skill 2, Newtype's Will, boosts not only it but its allies on activation, making it great for team battles.
■
Gundam Exia (Seven Swords)   Melee (Rock) / AR-rank
A Celestial Being mobile suit from Mobile Suit Gundam 00P. Its Weapon 2, GN Vulcan, is a good feint while trying to make an opportunity to close. Its Weapon 3, GN Long Blade / GN Short Blade, inflicts Booster Down, and works very well in combination with the vulcans.
■
Astray Gold Frame Amatsu Mina   Melee (Rock) / BR-rank
A mobile suit fielded by Orb in Mobile Suit Gundam SEED Astray. Specializing in melee combat, its Weapon 1 and Weapon 3 form a fierce combo. Its Weapon 2, Lancer Dart, also cloaks it for a short time after firing—the perfect chance to get behind the enemy and unleash a close-up beatdown.
※ Details subject to change.
Produced by BANDAI KOREA
Developed by SOFTMAX / Published by CJ Internet Japan.
▼
SD Gundam Capsule Fighter Online
Supported OS: Windows XP / Vista / 7
Genre: Online Action
Monthly Fee: Free (cash shop for items)
* Les dates liées aux produits et aux services listés seront fixées au Japon.
Puisque les dates varient selon les lieux, veuillez consulter notre site officiel ou le magasin le plus proche pour plus d'informations.
Activez les cookies pour voir les articles recommandés