27 octobre 2011
Experience a Gundam drama spanning three generations and 100 years, all in the palm of your hand! Mobile Suit Gundam AGE for PSP due out Summer 2012!
Experience the epic story from the perspective of each hero!
Level-5's PSP® RPG 'Mobile Suit Gundam AGE' will be published by Namco Bandai Games in Summer 2012.

The game allows you to experience the generation-spanning story of Mobile Suit Gundam AGE, airing 5:00 Sunday evenings on MBS and TBS affiliates, as a role-playing game. Players control all three generations of hero as they experience the epic story.
■
Advance through the game with 'Two Viewpoints'!
The game is presented as 'Field' scenes, from the view of each hero, and 'Battle' scenes, experienced from the cockpit of a mobile suit. Let's explain each one!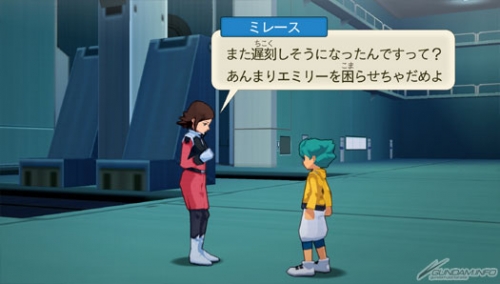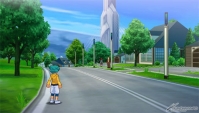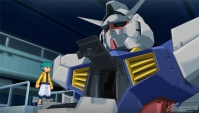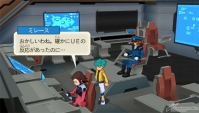 ▲Control the hero and chat with civilians in colonies and on ships to advance the story.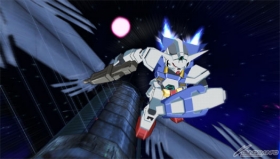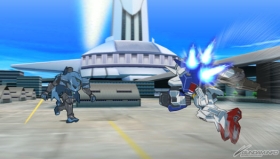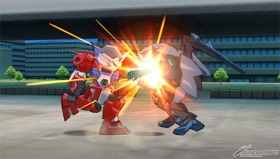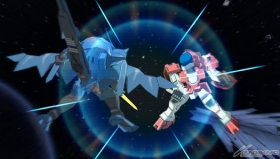 ▲Climb into the cockpit and leap into battle! Battles appear as a variety of different types of mission. Controls are simple, and the Gundam can use more and more techniques as it advances. Cut-ins and more also appear.
As you progress through the story, you'll be able to customize your mobile suits. More details will be announced soon. Keep following us for more info!
You can also check out
the teaser ad on the official site
!
※ Images from development version.
Mobile Suit Gundam AGE
Date: SUmmer 2012 (planned)
Price: TBA
Platform: PlayStation® Portable
Genre: RPG
Players: 1
CERO: Rating pending