21 juin 2011
Mobility and firepower upgrades for the ReGZ (BWS) and more researchable in GNO3's 6th Season: The Repulsion of Neo Zeon!
Plus the speedy, fierce high-powered custom suit, the Zaku III Custom!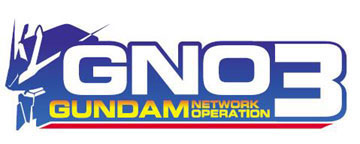 Gundam Network Operation 3, the online PC game from Bandai Namco Online, will add two player-researchable upgrades to its 6th Season during the 'Repulsion of Neo Zeon' event! This will bring the total number of new researchable suits during the 6th Season to 11.
■
Earth Federation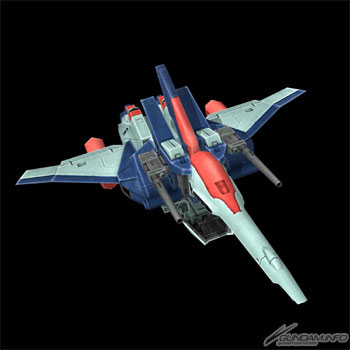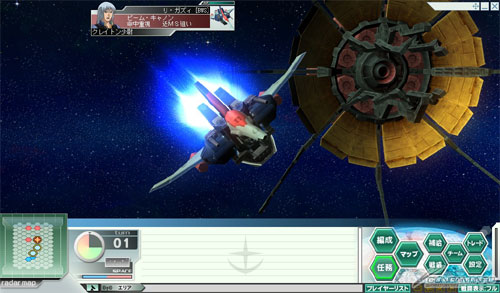 RGZ-91 ReGZ [BWS] (Tech Lv14 / space)
This ReGZ is equipped with a Back Weapon System (BWS) module. While its mobility and firepower are greatly increased, it must purge the BWS to return to MS mode.
■
Neo Zeon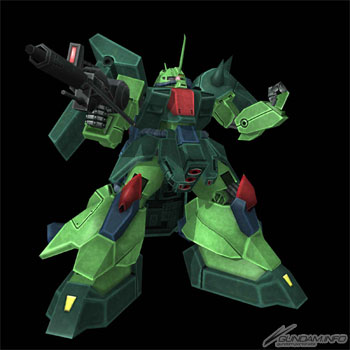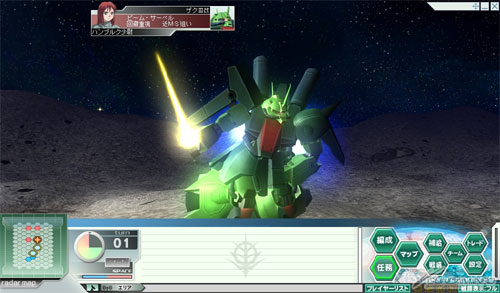 AMX-011S Zaku III Custom (Tech Lv13 / standard / limited)
A customized, high-performance Zaku III. With upgraded backpack and skirt armor, its mobility and melee prowess are increased.
Gundam Network Operation 3




Genre: MMOSLG

Supported OS: Windows XP, Windows Vista, Windows 7 32-bit, Windows 7 64-bit

Publisher: Bandai Namco Online

Monthly Fee:

Credit card: ¥ 1,155 / month (tax inc.)

7-Eleven Money Transfer, WebMoney, DoCoMo Mobile Phone Account payments:

¥ 3,780 / 3 month period (tax inc.)
Activez les cookies pour voir les articles recommandés