25 avril 2011
PSP 'Gundam Memorics ~Tatakai no Kioku~' Teaser Movie Released!
Check out must-see tactical change action in this new teaser! ◆ http://psp-gmt.channel.or.jp/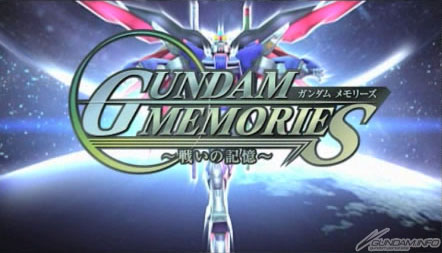 Gundam Memories ~Tatakai no Kioku~
, due for a June 23rd release on PSP from Namco Bandai Games, has had its official page updated with a teaser movie showing off the basics of the game.
Samples of every mode, intense combat scenes, and a seamless unit-switching experience await! Watch the video and get ready to enter a new era of tactical change action!
◆
Gundam Memories ~Tatakai no Kioku~ Official Site
http://psp-gmt.channel.or.jp/
Gundam Memories ~Tatakai no Kioku~
Release Date: June 23rd, 2011
Price: 6,279 yen
Platform: PSP®
Genre: Tactical change action
Players: 1 (2-4 over WiFi)
CERO: A (all ages)
Activez les cookies pour voir les articles recommandés