13 mai 2015
54th Shizuoka Hobby Show Bandai Booth Report Part2
The 54th Shizuoka Hobby Show, one of the world's biggest hobby events, opened May 14th at Shizuoka Twin Messe. Direct from the show, we've got a sneak peek at what's on display at the Bandai booth!
■ Mobile Suit Gundam The Origin series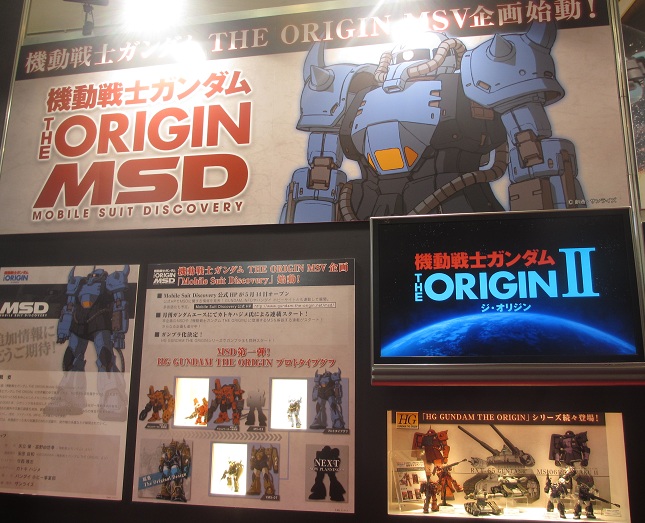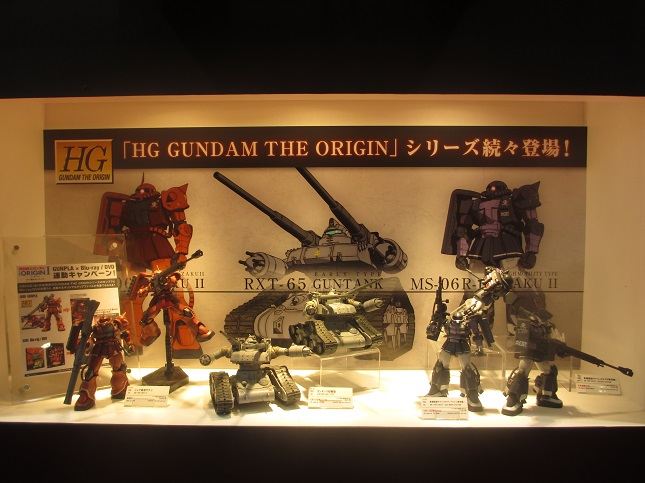 Mobile Suit Gundam The Origin's "Mobile Suit Discovery" MSV project was officially unveiled.
New designs will appear in Gundam Ace and as model kits,
with the first MSD release, the Prototype Gouf, slated to roll out this September.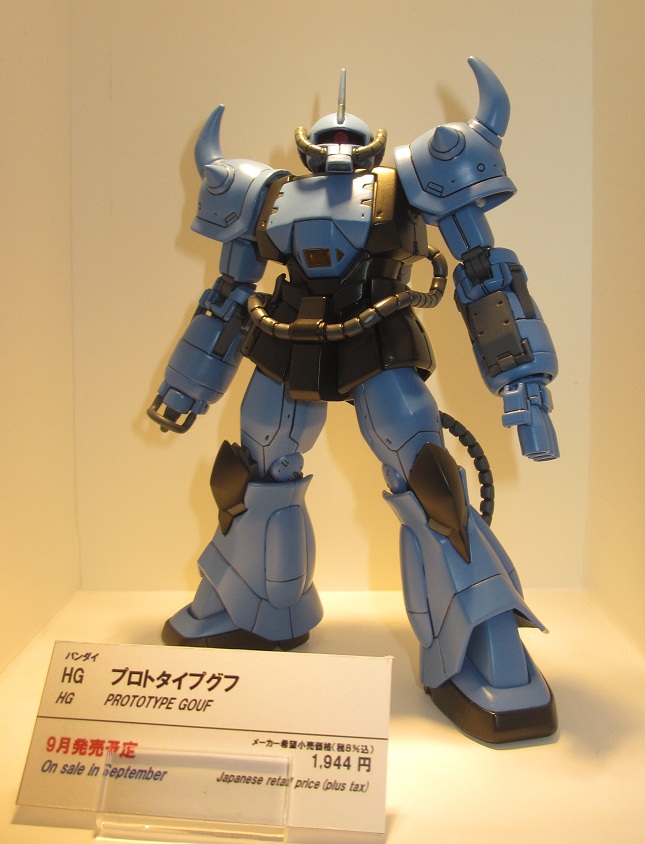 ▲HG PROTOTYPE GOUF (On sale September 2015)
■ Gundam Build Fighters series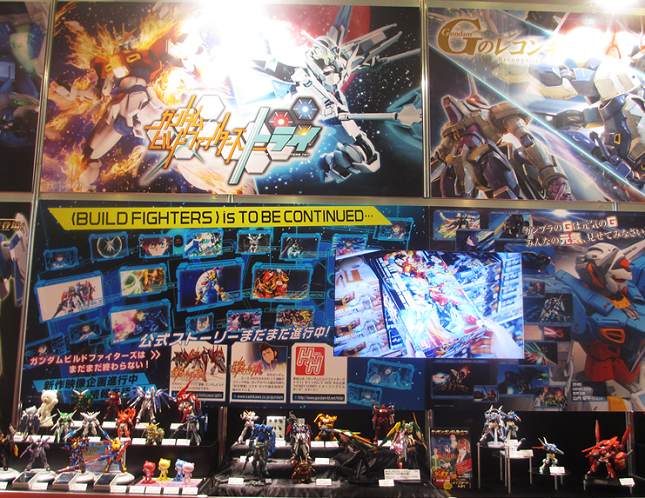 Gundam Build Fighters Try may be over, but fans still can't forget it.
Side stories continue in major hobby magazines, and more GBFT Gunpla are yet to come.
An adorable set of Petit'gguys in four color variations arrives May 15th,
and the fan-favorite Gundam Tryon 3 will assemble from three bestial robots on your workbench!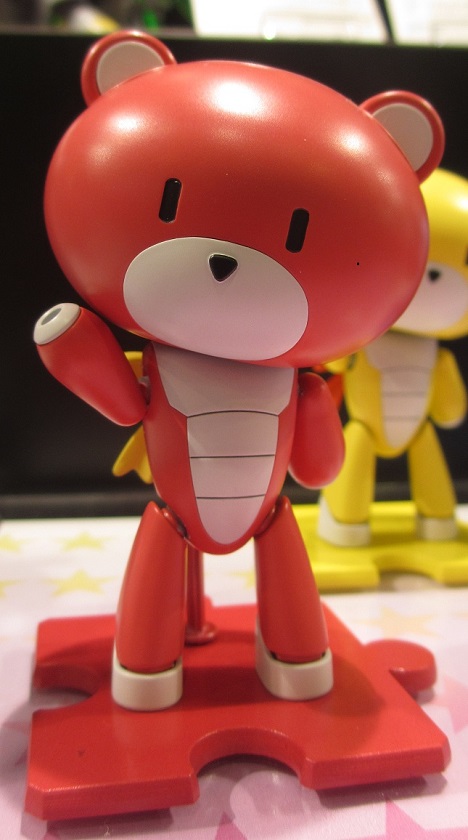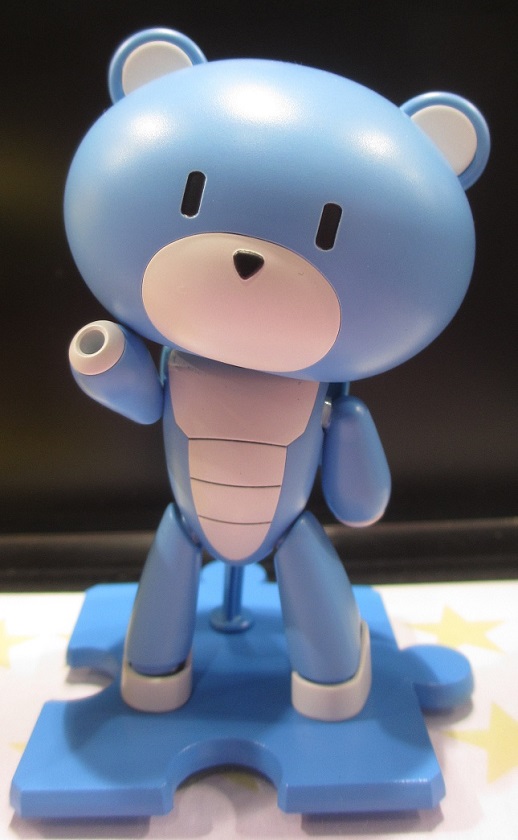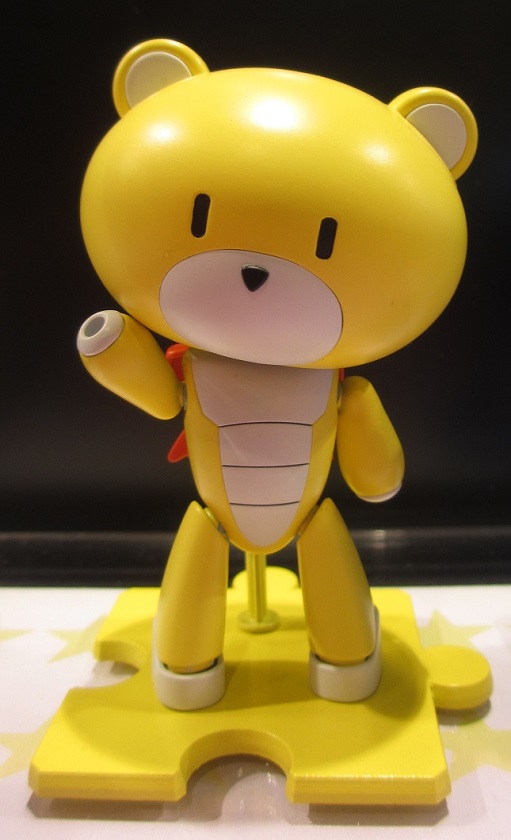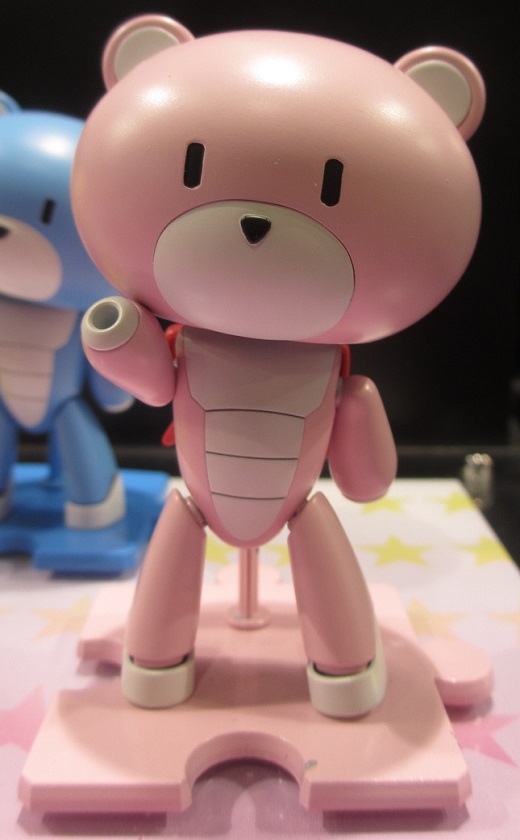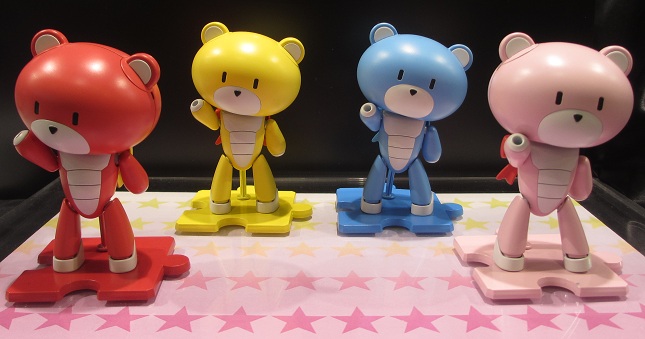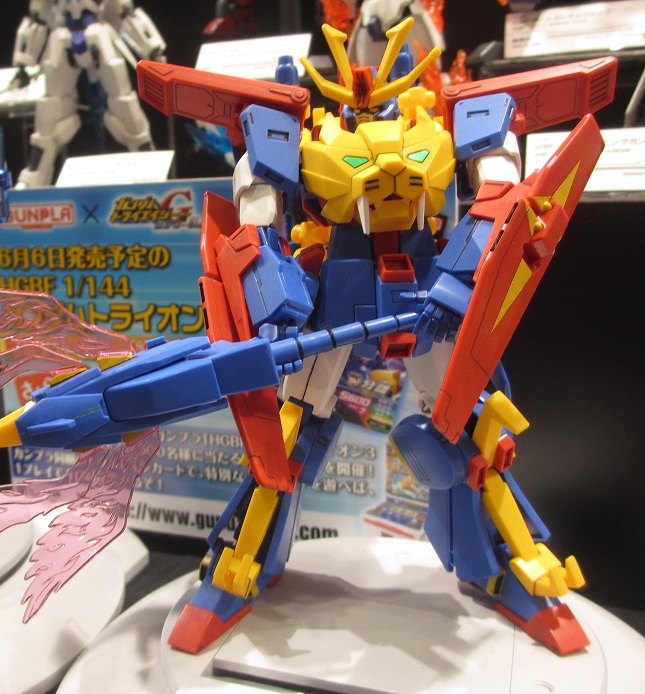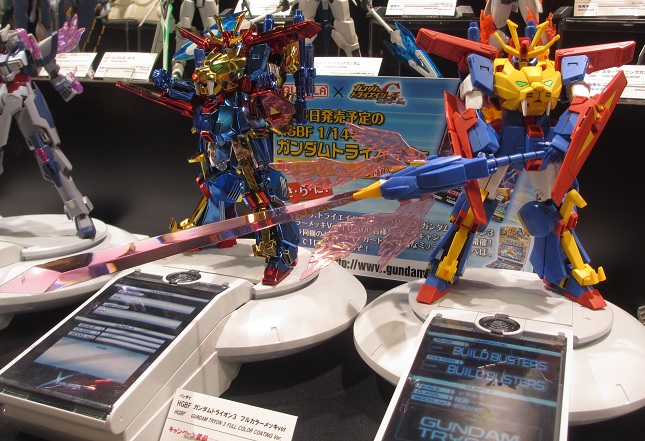 ▲HGPG PETIT`GGUY BURNING RED / LIGHTNING BLUE
/ WINNING YELLOW / FUTURE PINK (On sale May 15th, 2015)
▲HGBF GUNDAM TRYON 3 (On sale June 6th, 2015)
And from Gundam Build Fighters, Ricardo Fellini's own enduringly-popular Gundam Fenice Rinascita enters the MG lineup.
The kit can transform into Bird Mode.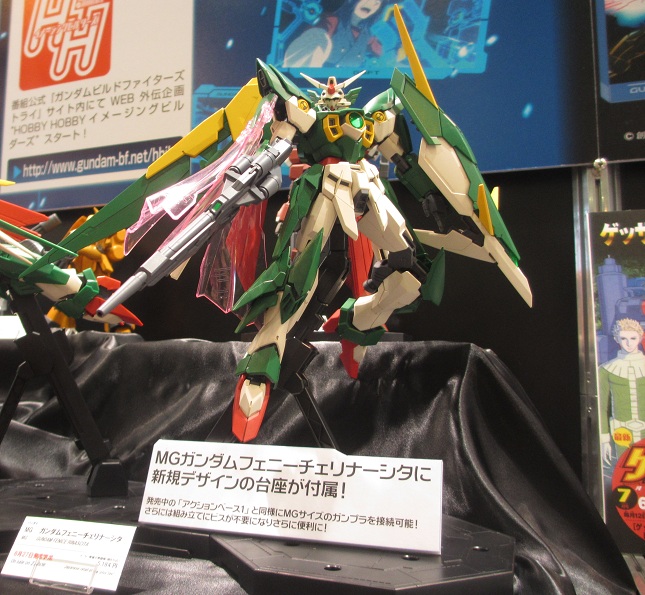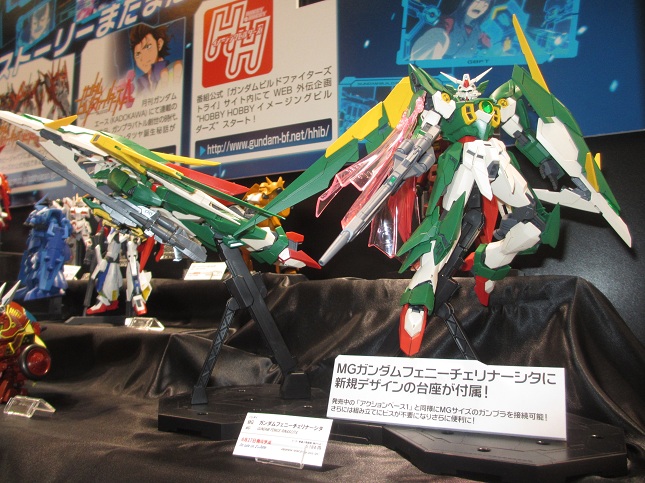 ▲MG GUNDAM FENICE RINASCITA (On sale June 27th)
■ Gundam Reconguista in G series
Gundam Reconguista in G adds its own major releases to the Gunpla calendar.
The Dahack, piloted by Klim Nick in the climactic battle, goes on sale May 15th.
The G-Self Perfect Pack, capable of changing modes to replicate the capabilities of each of the G-Self's previous backpacks,
is expected to arrive this August.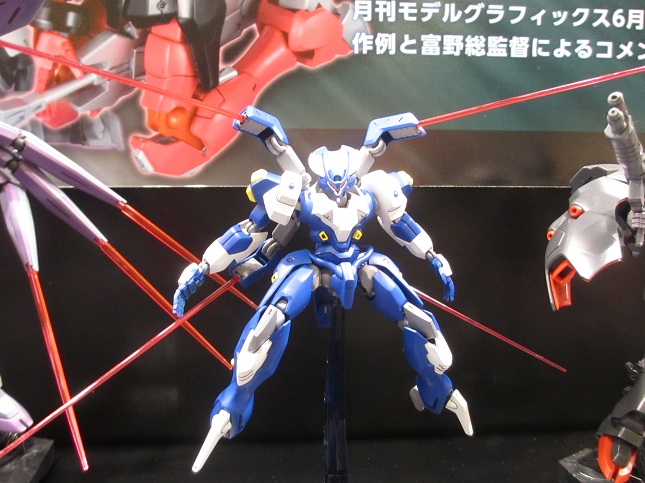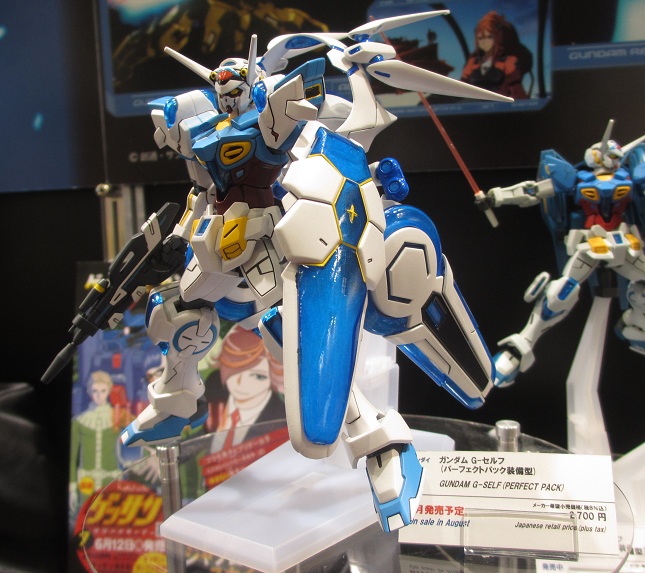 ▲HG DAHACK (On sale May 15th, 2015)
▲HG GUNDAM G-SELF (PERFECT PACK) (On sale August 2015)
■LEGEND BB series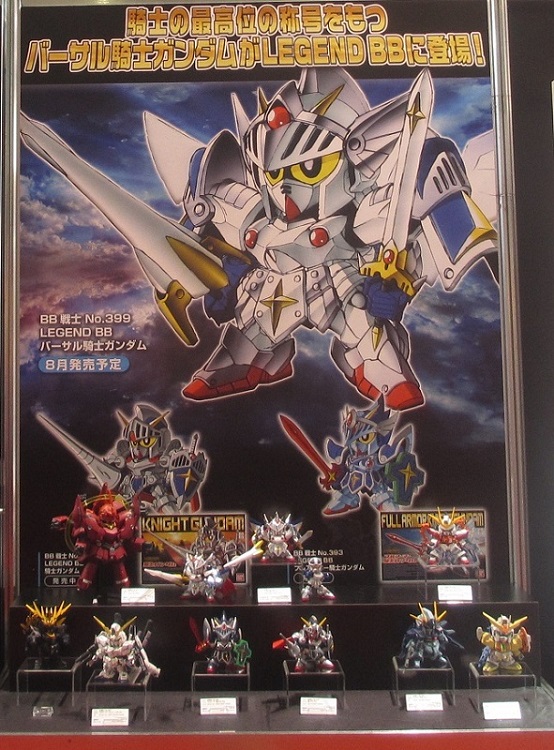 The 399th release in the Legend BB series is the Versal Knight Gundam!
This Gundam, first among the peerage,
is built with all the features you've come to expect from Legend BB.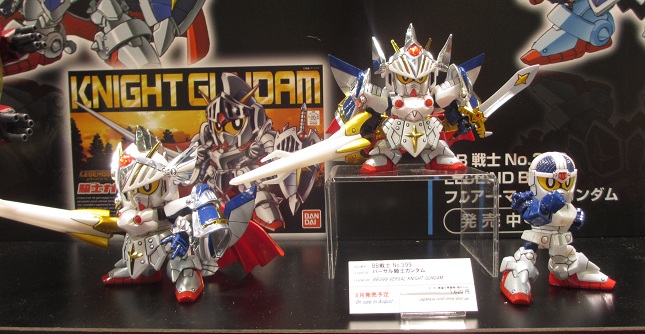 ▲BB SENSHI No.399 VERSAL KNIGHT GUNDAM (On sale August 2015)
■Builders Parts series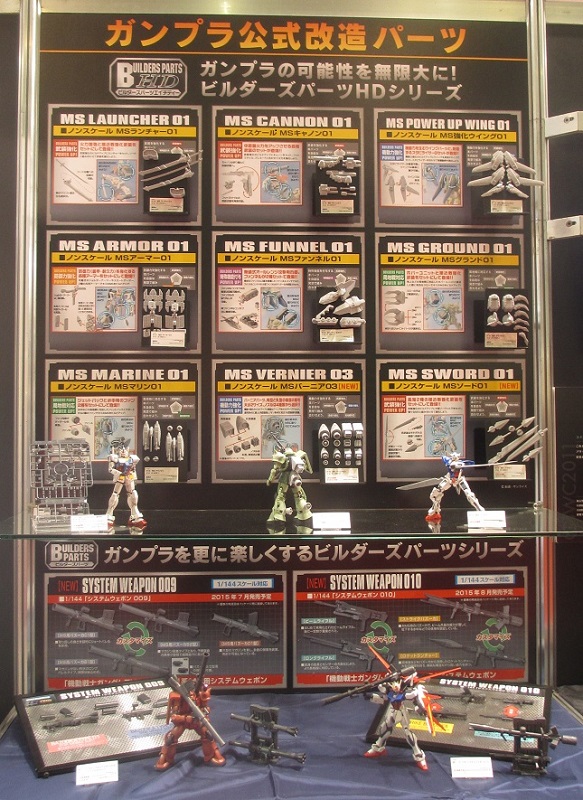 Enjoy your Gunpla even more with three new part sets.
System Weapon 009 is a bazooka designed for HG Gundam The Origin Zaku-derived mobile suits
with a variety of customization options. Build it into one of four designs!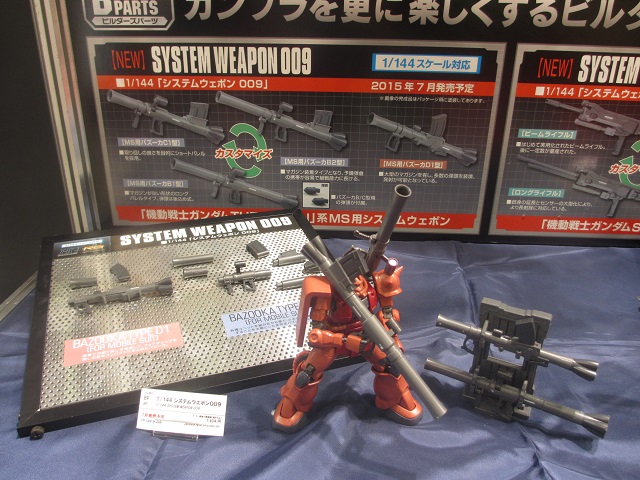 ▲BP SYSTEM WEAPON 009 (On sale July 2015)
* Mobile suit sold separately.
The Builders Parts HD series adds large and small blades in MS Sword 01,
alongside parts for booster customization in MS Vernier 03, on May 23rd.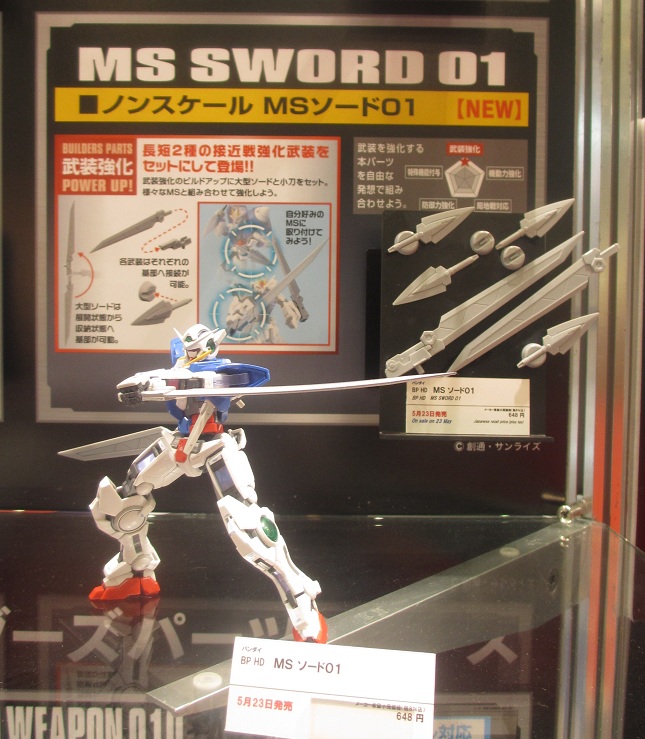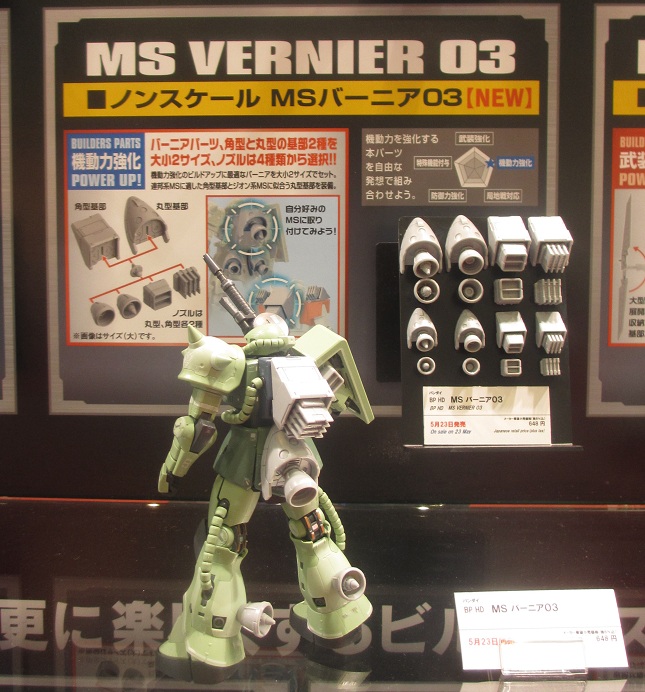 ▲BP HD MS SWORD 01(On sale May 23rd, 2015)
▲BP HD MS VERNIER 03(On sale May 23rd, 2015)
* Mobile suit sold separately.
■ Gunpla Builders World Cup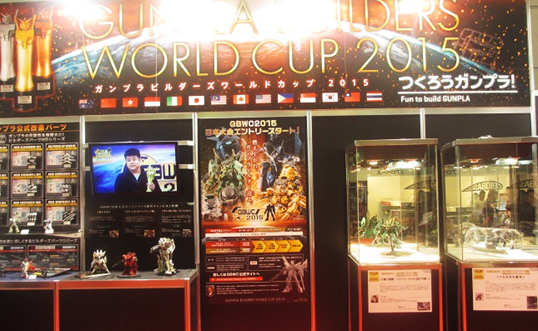 The global Gunpla championship returns in 2015!
Find tournament and entry details for your regionon the GBWC official site.
http://bandai-hobby.net/GBWC/
Who will reach the top in 2015? We're waiting for your entry!
Activez les cookies pour voir les articles recommandés