10 janvier 2013
The Char Custom Auris deploys to Makuhari Messe's Tokyo Auto Salon 2013!
The Char Custom Auris Concept will be exhibited nationwide!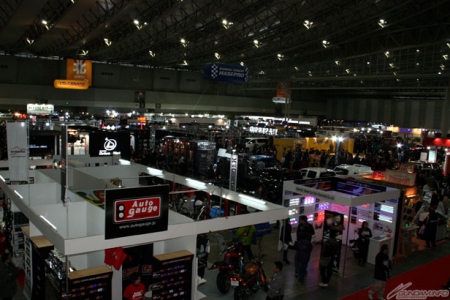 The car tuning and accessory exhibition "Tokyo Auto Salon 2013 with NAPAC", opened January 11th at Makuhari Messe in Chiba, will host a new exhibition of the Char Custom Auris Concept sponsored by the new "virtual company" Zeonic Toyota.
Tokyo Auto Salon 2013 with NAPAC is open until January 13th, with admission at the gates costing ¥2,000 for adults or ¥1,500 for middle and high school students. Admission on the 11th, including access to special exhibitions, is ¥3,000.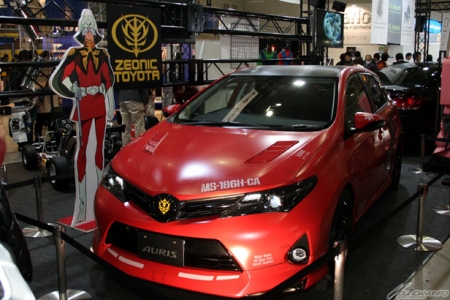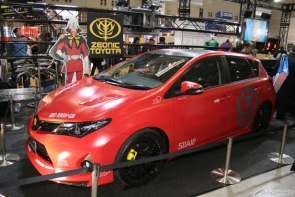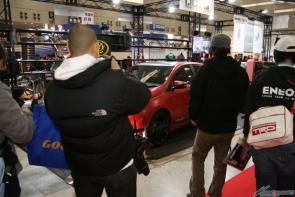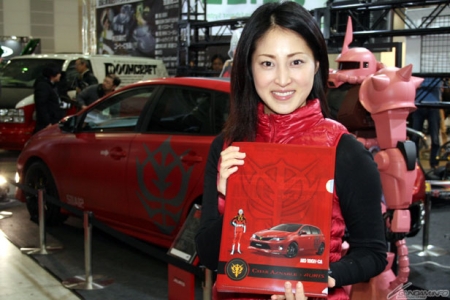 The Char Custom Auris Concept exhibition, located in CLICCAR.com's booth in Makuhari Messe halls 8-10, is sure to draw long lines of fans. An exclusive,
limited supply of "Char ×Auris Ori
ginal Clear FIles" will be on hand. Head to Tokyo Auto Salon 2013 to get yours!
Don't miss Zeonic Toyota's first concept car display!


Tokyo Auto Salon 2013 with NAPAC
[Public dates] 1/11–13, 9:00 AM–6:00 PM         
* Closing at 5:00 PM on the 13th
[Venue] Makuhari Messe (Chiba-ken Chiba-shi Mihama-ku Nakase 2-chome 1)
[Admission] Adults ¥2,000, middle and high school students ¥1,500
More Char Custom Auris exhibitions are planned nationwide!
Be sure to check them out!
Date
Event Name
Location
2/16–17
Red Expo in Aeon Lake Town
at Aeon LakeTown Mori
(Saitama-ken Koshigaya-shi Azuma-cho 2-chome 8-banchi)
2/23–24
Toyota Big Air 2013 in Sapporo Dome
Sapporo Dome
(Sapporo-shi Toyohira-ku Hitsujigaoka 1-banchi)
3/2–3
Red Expo in Tressa Yokohama
Tressa Yokohama
(Kanagawa-ken Yokohama-shi Kohoku-ku Morooka-cho 700-banchi)
3/16–17
Red Expo in Colorful Town Gifu
Gifu Colorful Town
(Gifu-ken Gifu-shi Yanaizu-cho Maruno 3-chome 3-6)
* Les dates liées aux produits et aux services listés seront fixées au Japon.
Puisque les dates varient selon les lieux, veuillez consulter notre site officiel ou le magasin le plus proche pour plus d'informations.