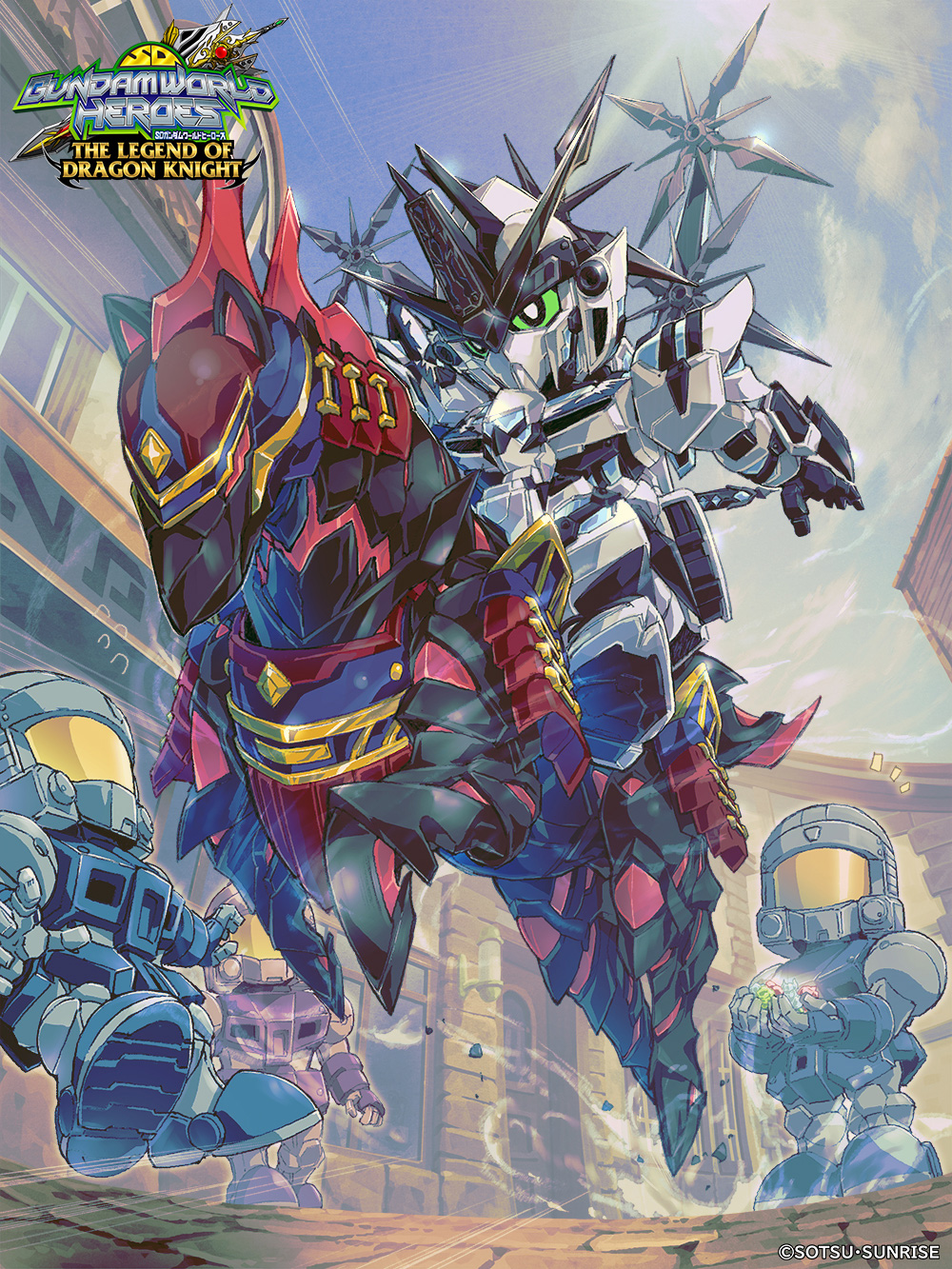 As Arthur orders Knight Strike to investigate Z Clan, Saizo Gundam Delta Kai appears in a Knight World town.
After the fight against Dark Mask, Saizo has been traveling from place to place, taking on contracts to fight battles and perform intelligence activities.
This time he has been asked to carry out a certain job, looking into a strange phenomenon that is threatening Knight World.
A merchant says, "That reminds me, yesterday I saw some suspicious people deep in the forest. It seemed like they were going somewhere."
Saizo replies, "I see. Thank you for this valuable information."
The merchant answers, "In that case, brother, this gummy eraser...huh? He's already gone."

Having obtained this new information, Saizo swiftly heads for his next destination.