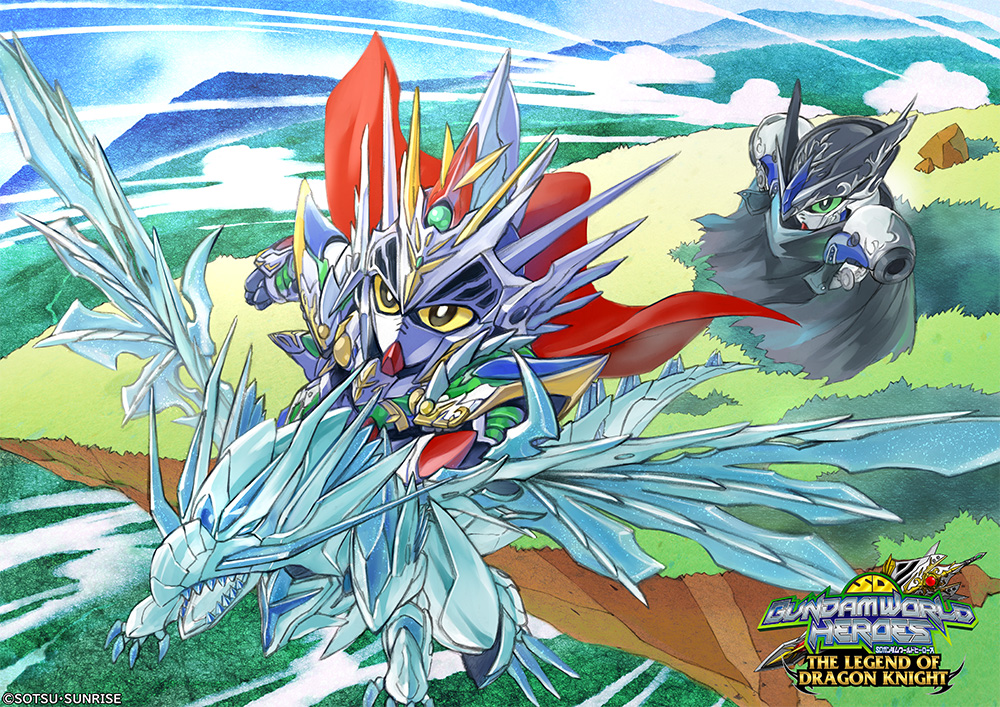 During their journey, Knight Strike Gundam and Leif Gundam GP04 come across a badly injured dragon. The dragon has lost its village at the hands of Z Clan, barely escaping with its life, and it reacts to the appearance of Strike and the others with hostility.
The dragon, however, is won over by Strike's sincere appeal, and it is saved by Leif's treatment.
Afterwards, Strike and his comrades learn that similar damage has been inflicted in many other places, and they decide to head for another village to investigate the situation.
Strike says, "Can you carry me? Then let's go together!"
Leif watches as Strike and the dragon begin to form an emotional bond.
"But," he says, "if they've come as far as this remote area..."
Though he feels some kind of unpleasant premonition, they set off for their next destination.