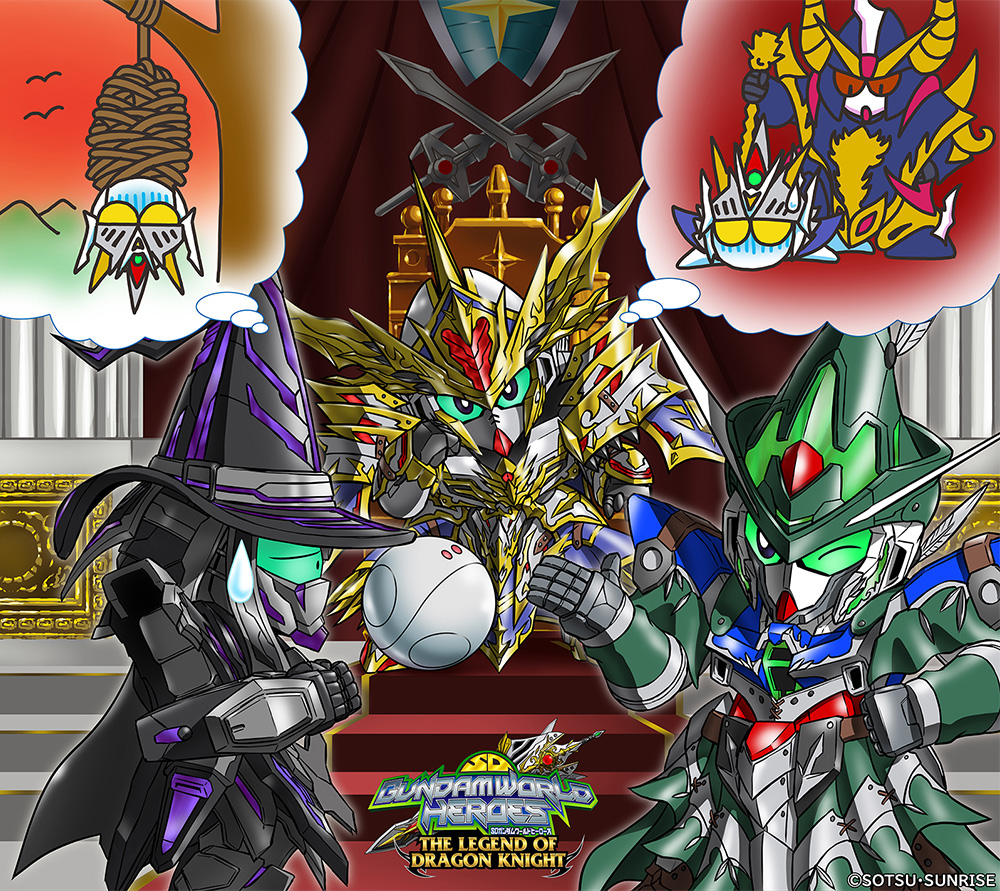 At Castle Camelot, the royal capital of Knight World,
Arthur Gundam Mk-III, Robinhood Gundam AGE-2, and Merlin Gundam are all worried about Arthur's nephew Knight Strike Gundam,
who was sent to investigate the Z Clan.
Feeling anxious and uneasy, Merlin asks, "Robinhood, have you received any news about Strike and the others?"
Robinhood says, "I haven't heard anything so far. But they're okay, aren't they? 'That person' is with them, after all."
Listening to their conversation, Arthur can only await Strike's return.