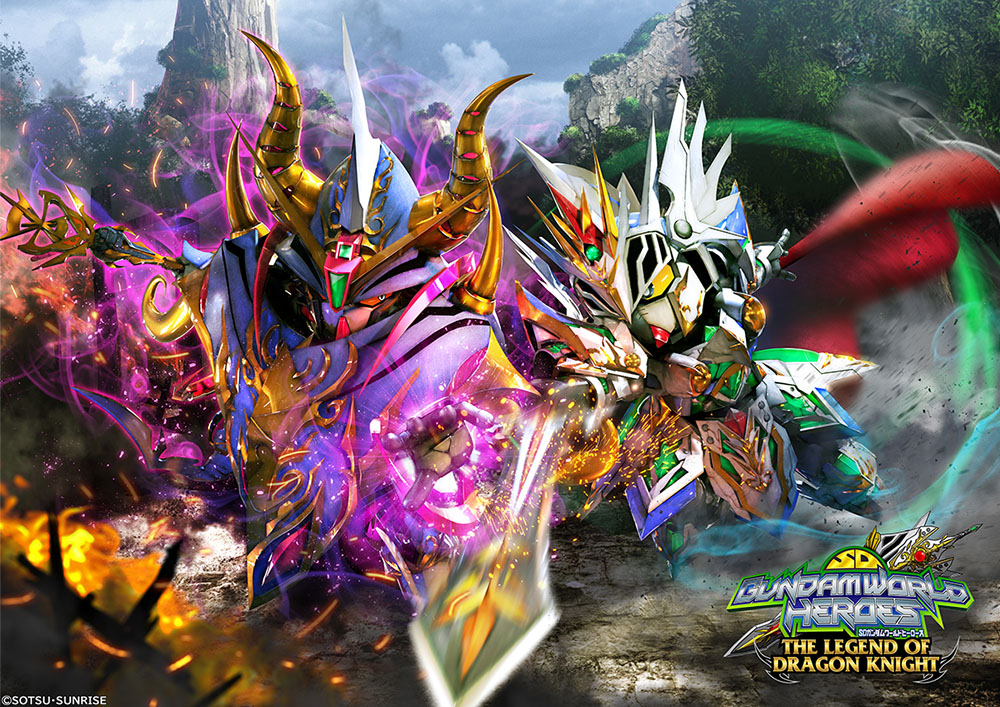 As he continues his journey, Knight Strike Gundam finds the Z Clan attacking a village.
Strike is hard-pressed by the Z Clan's overwhelming strength.
Then Warlock Aegis Gundam, the leader of the Z Clan, appears before him.
Strike asks, "Why are you doing this?! You're taking people's lives!"
Aegis replies, "A peace-addled fool like you hasn't been through as many battlefields as I have!"
Crying out with rage, Strike clashes with Aegis,
but is overcome by Aegis's tremendous power.
"At this rate it's hopeless," Strike says.
Surrounded by the countless forces of the Z Clan, he is caught in a desperate situation. Then someone makes a gallant entrance.